Twistup – Best Hair Towel Wrap in Australia
I have always been told by my hairdresser that drying my hair vigorously with a towel can cause hair breakage which results in frizz, so when I received the fantastic Twistup in the mail I couldn't wait to try it out.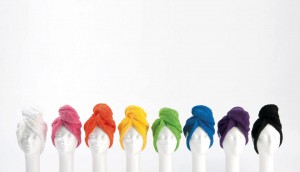 This super absorbent, 100 % cotton towel not only dried my hair a lot quicker than a normal towel, but is so light weight and easy to use that I popped it on and got around to getting all my other jobs done without it falling off.
The towel also has a large button on the back so all I had to do is twist my hair up like I would with a normal towel and then button the towel down at the back , once buttoned the towel did not move.
The Twistup is Australian made which is always important to me when purchasing products and machine washable so just popped in the wash when it was time for a clean.
10 X Twistups to GIVEAWAY
If you would like your chance to win your very own Twistup simply enter below: