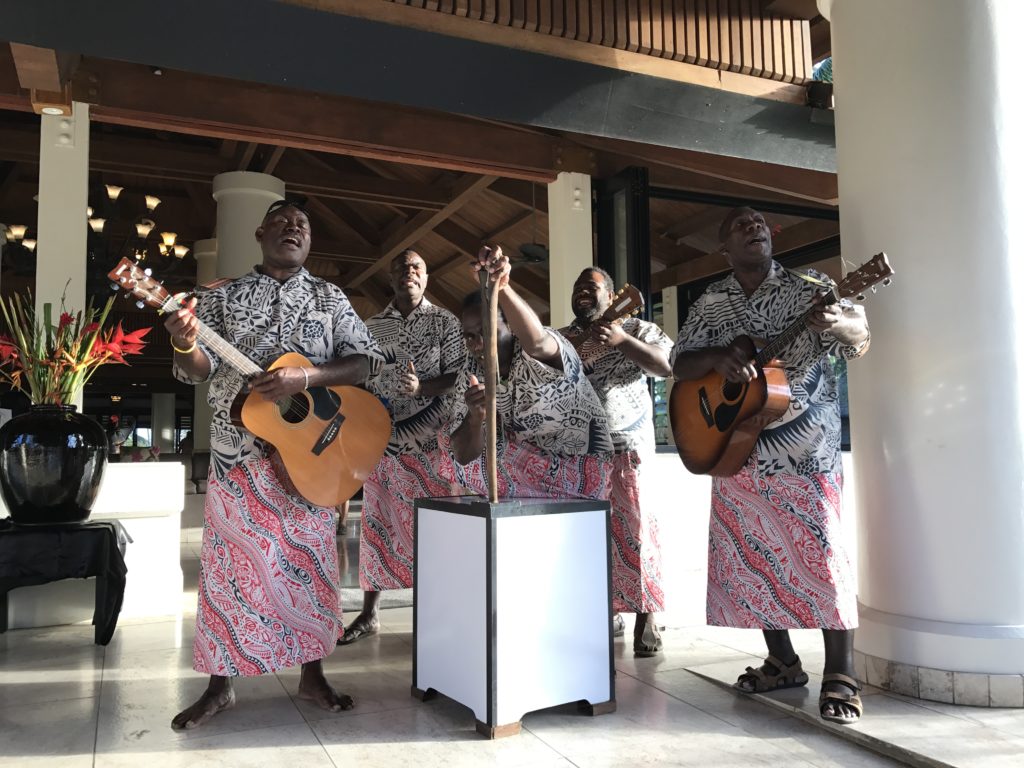 A collaboration between Finlee & Me and Warwick Le Lagon – Vanuatu
It was Tuesday night at 7:30pm and I was in the kitchen cleaning everything up from dinner, when my husband suggested we go on a holiday during the school holidays in order to relax and regroup after the very long year we've had. I came out of the kitchen to the living room so we could chat about his idea and how we were going to pull off getting everything ready within the next 72 hours. We agreed that we could make this happen, he got searching and 45 minutes later we were booked for our first Vanuatu family holiday.
About Vanuatu
When my husband was searching for a holiday destination, we wanted something close in flight time from Brisbane, somewhere warm, somewhere with a great culture and most importantly a place that we could relax and create childhood memories with Finlee and Chloe. Vanuatu was a clear winner and ended up being our choice for our first ever Vanuatu family holiday getaway.
Why you might ask? Because of this…
Vanuatu which is spread over 83 islands in the South Pacific, offers their guests the perfect combination of adventure, culture, relaxation and charm. Sprinkle this with breathtaking tropical waterfalls, some of the best snorkeling in the world, beaches, shopping, deep sea fishing and delicious food and you are truly going to have the most amazing Vanuatu family holiday ever. Added bonuses for families traveling to Vanuatu:
Flight time from Brisbane to Vanuatu is only 2 hour and 20 minutes – making this a super easy flight when traveling with kids.
The Best Vanuatu Family Resorts –  Traveling with kids; especially small kids is not easy and what I love about Vanuatu is that they have some brilliant family resorts that will cater to your family needs.
Family Holiday Destination – Vanuatu is a family holiday destination, that is for the entire family. With a variety of activities and attractions (I'll talk more about this below) it truly is the place that is perfect for a family getaway.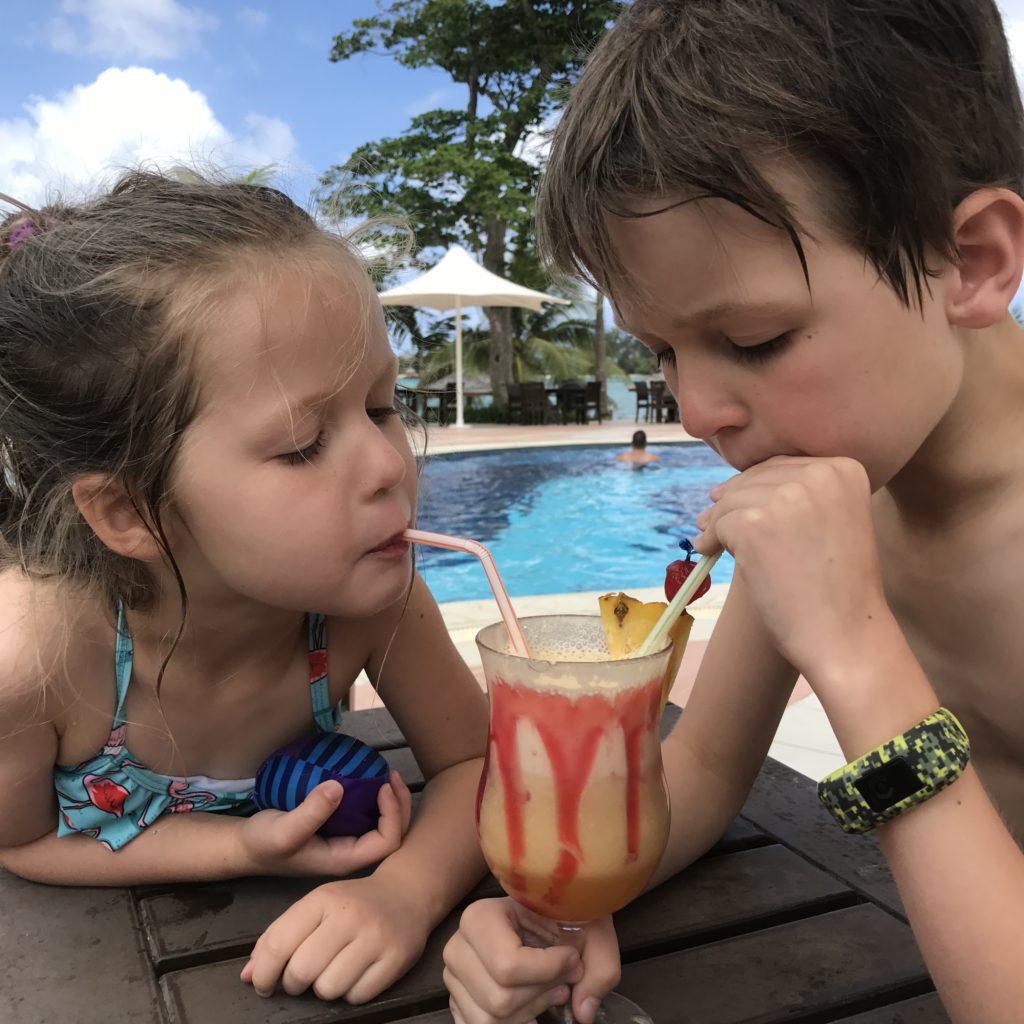 Vanuatu Family Holiday at Warwick Le Lagon
What do you get when it's September, end of term and also only 3 months until the end of the year? Tired. Tired. Tired. Oh and did I mention tired? And I'm not just talking about the kids being tired, but I'm also talking about my husband and I being just as tired. But when we boarded the plane to Port Vila – all of us slid into our seats and started to relax; this is the beauty of travel.
It was night time when we landed in Port Vila. As we walked off the plane, the smell of ocean and the fact my hair went from straight to curls within .16 seconds I knew that our magical island holiday had started. We gathered our suitcases, hopped into a local taxi and made our way to our hotel Warwick Le Lagon.
As we drove through Port Vila, made our way around the curvy roads, past a local village and then we arrived our destination; ready to start our Vanuatu family holiday. With tropical juices in hand, we were greeted by two of the happiest and friendliest people in the world; the amazing staff. And as we looked around at the 75 acres of exotic tropical gardens we knew we had made the right decision with our resort.
With Finlee and Chloe beaming with excitement, we quickly checked in and made our way to our room.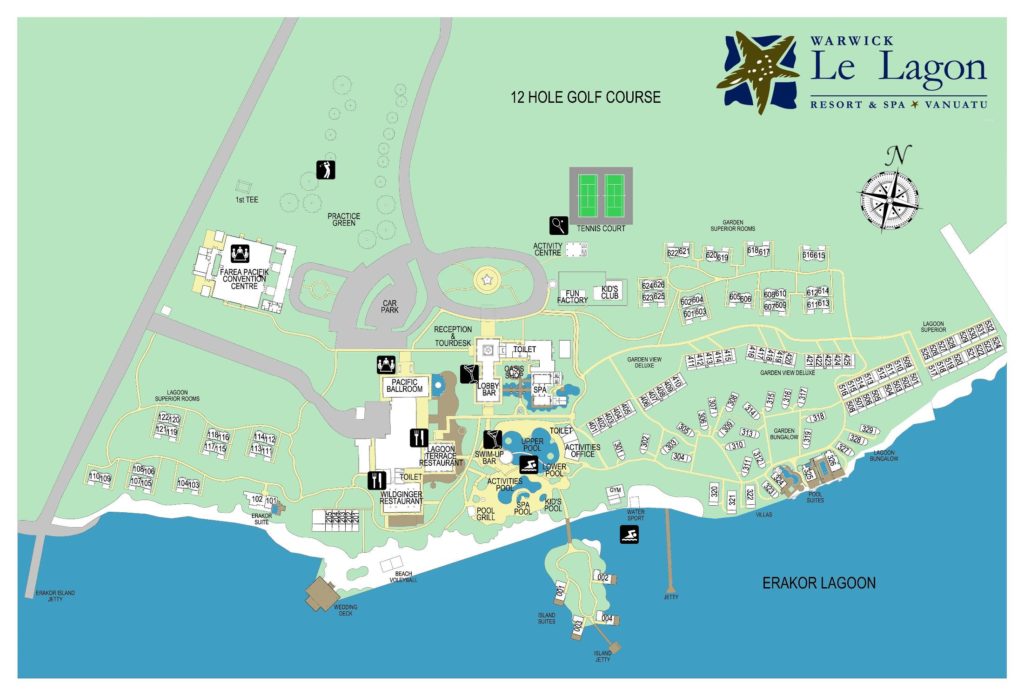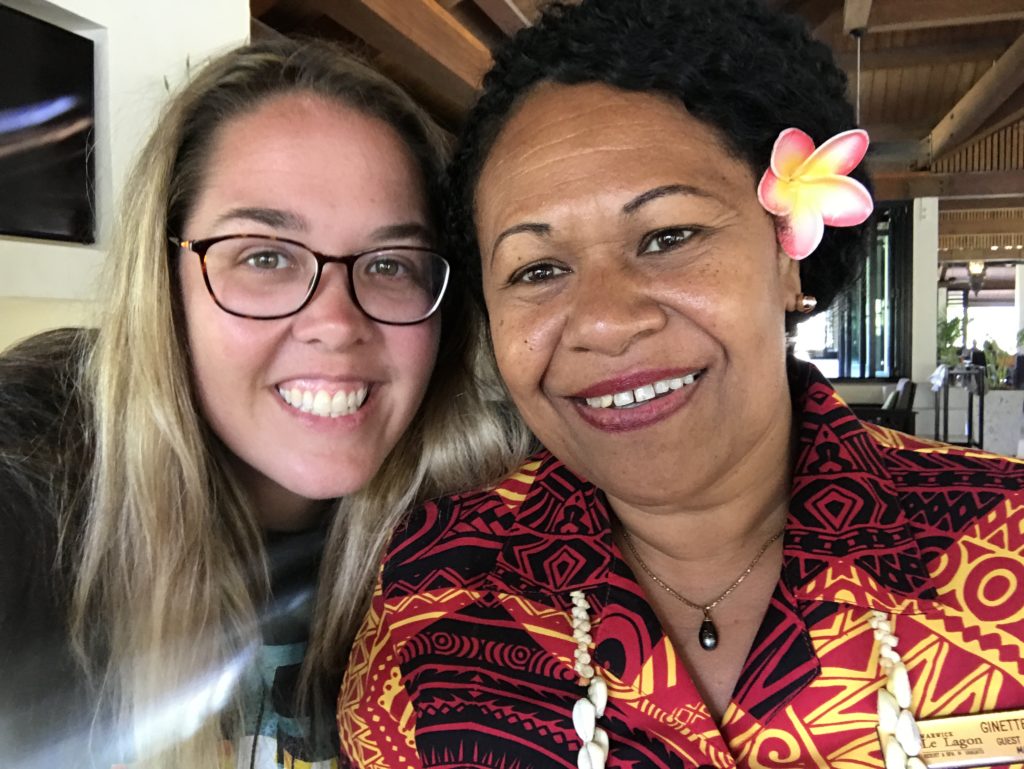 Family Friendly Accommodation Warwick Le Lagon
As I'm sure many of you know, traveling with kids can be a bit tricky at times and this is why my husband and I specifically researched for family friendly accommodation in Vanuatu so that it took the stress off of us and that we could actually relax.
What got the attention of my husband was that Warwick Le Lagon has a family policy where kids under 13 years of age STAY FREE, EAT FREE and PLAY FREE at the Kids Club.
The second thing that my husband and I liked was that the Warwick Le Lagoon offers over 143 rooms and these particular rooms range from standard rooms, garden & lagoon superior rooms, bungalows, to luxurious over-water suites. Each room has garden or lagoon view and opens up onto a beautifully furnished patio or balcony. This is a great feature especially when traveling with kids because there is nothing worse then being stuck in a small hotel room with screaming kids.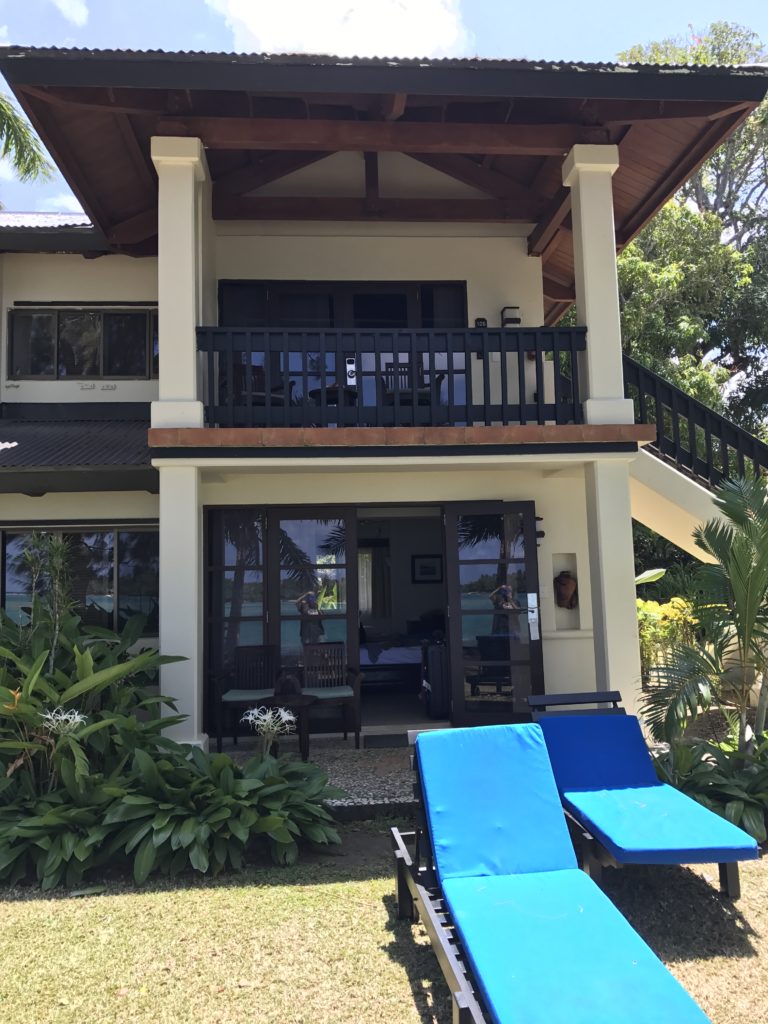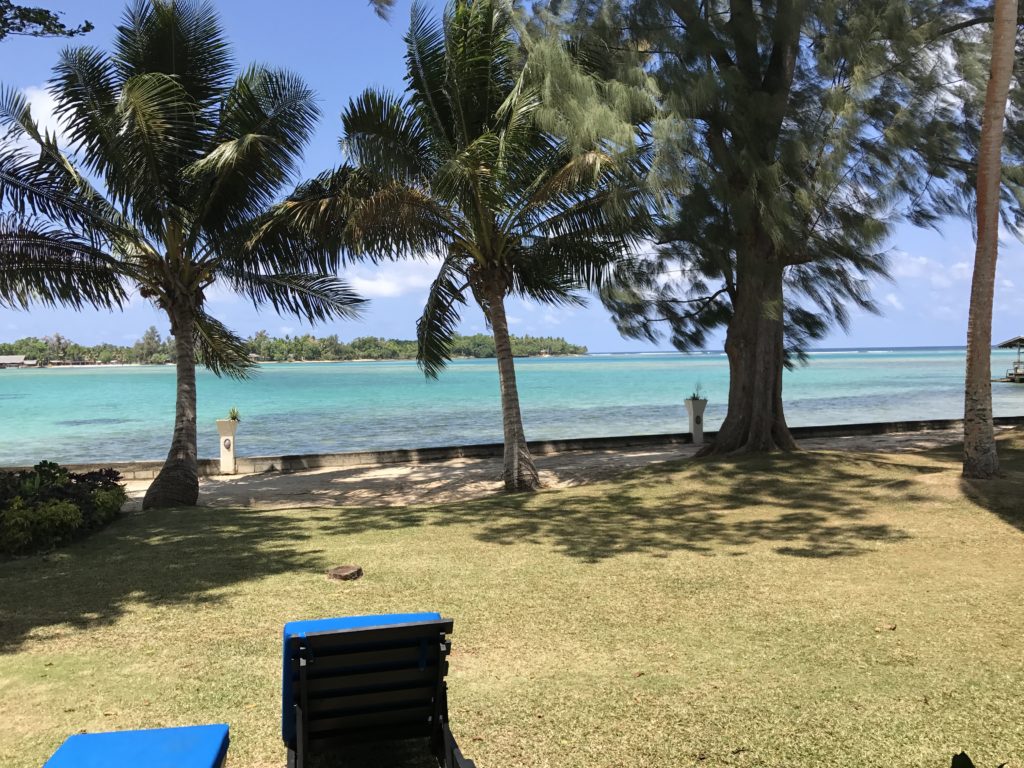 Dining at Warwick Le Lagon
You are not going to go hungry when staying at Warwick Le Lagon because there are four main places that you can eat, which cater for everyone.
Lagoon Terrace Restaurant: This restaurant is open for breakfast and dinner and has a very casual atmosphere. Every day for dinner they have themed buffets, accompanied with live performances from the local people.
Wild Ginger Restaurant & Bar: This is a beautiful Asian fusion cuisine and open for dinner only. The chef focuses on making all the food from fresh local produce and ingredients. You can choose to sit inside or outside with a wonderful option of enjoying the garden views or the Erakor Lagoon.
Pool Bar & Grill: The pool bar & grill is open daily for lunch. It's a great opportunity to sit outside in the sunshine, watch the kids swim and enjoy your lunch in between. The Pool Bar & Grill offers a wide selections of salads, burgers, pizzas and more.
The Lobby Bar: If you're needing a coffee, a cold refreshing drink or something lite to eat then you'll want to head to the Lobby Bar. The Lobby Bar is open through out the day and also has a big screen TV for those who might be worried about missing a footy or soccer match.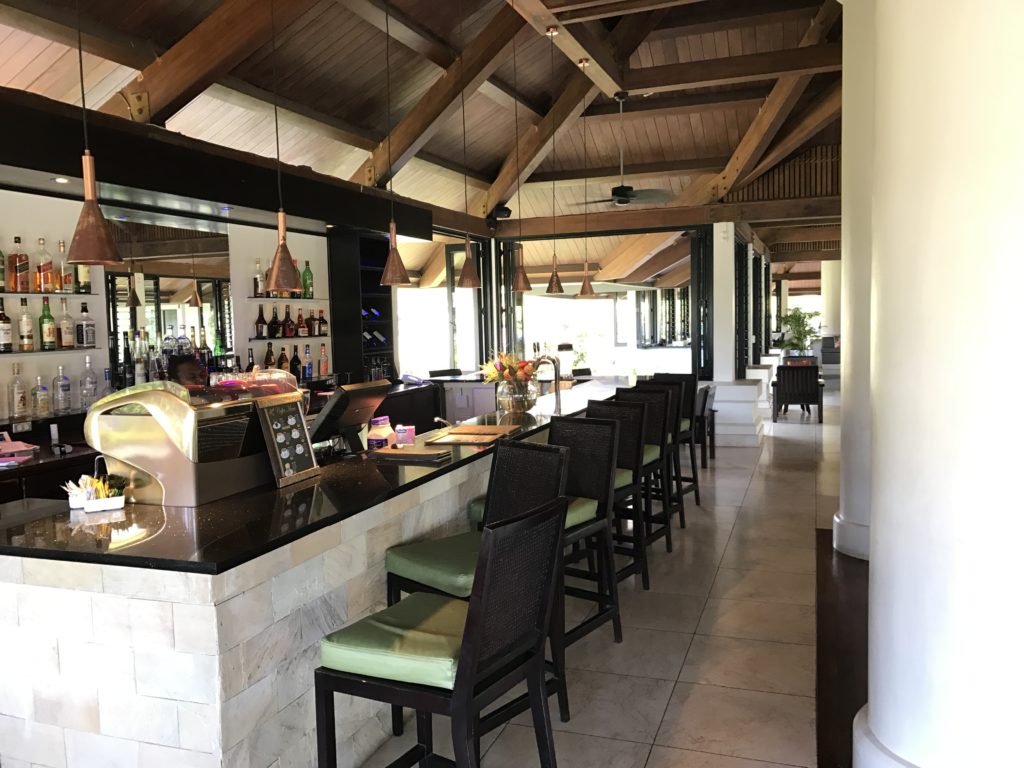 Activities at Warwick Le Lagon
The resort offers so many activities that are free of charge that nobody should ever say they're bored. These free activities include:
Swimming
Snorkeling
Stand Up
Paddle Boards
Windsurfing
Kayaking
Catamaran Sailing
Tennis
Volleyball
Gym
Activities Centre
Badminton
Pool Games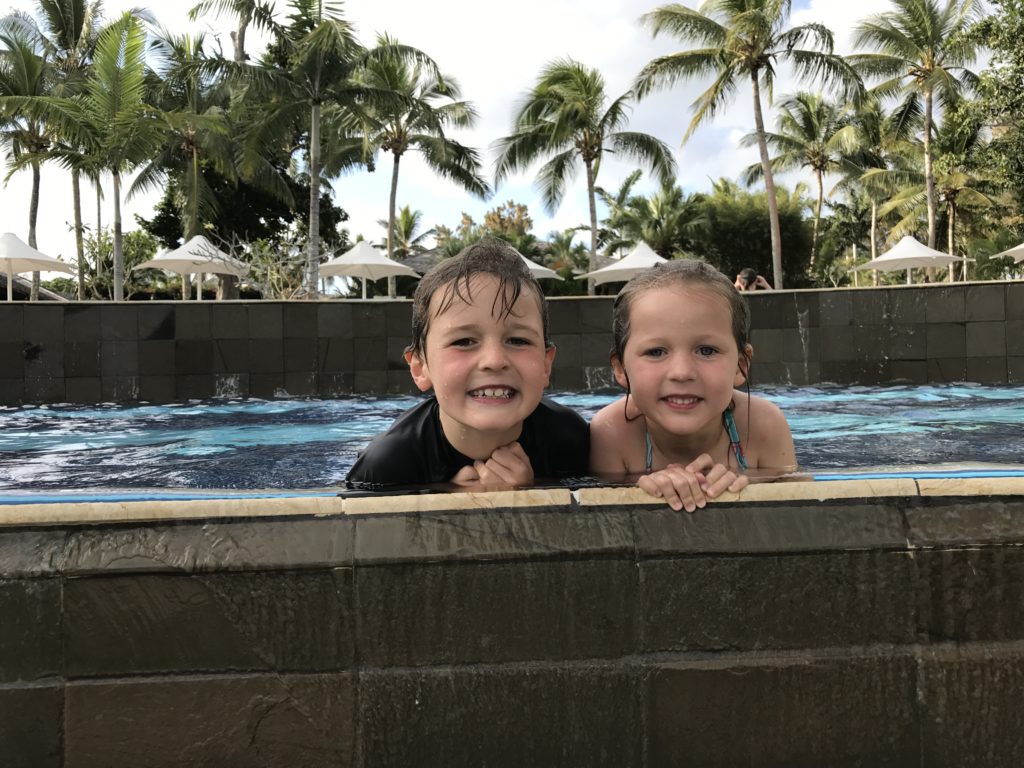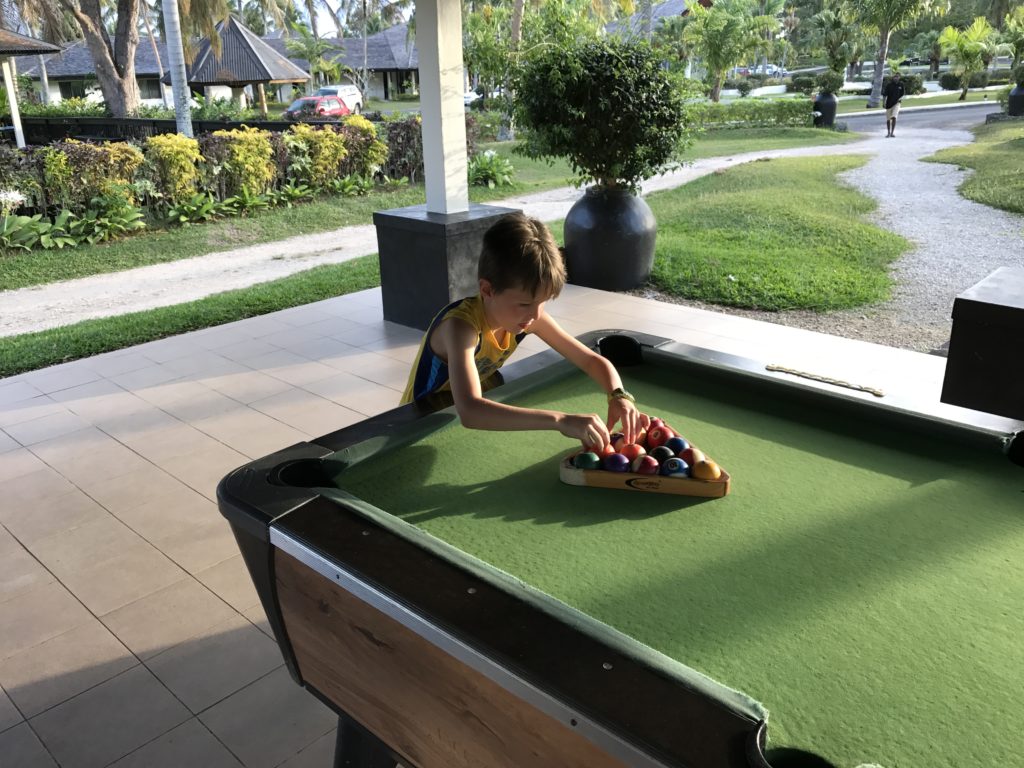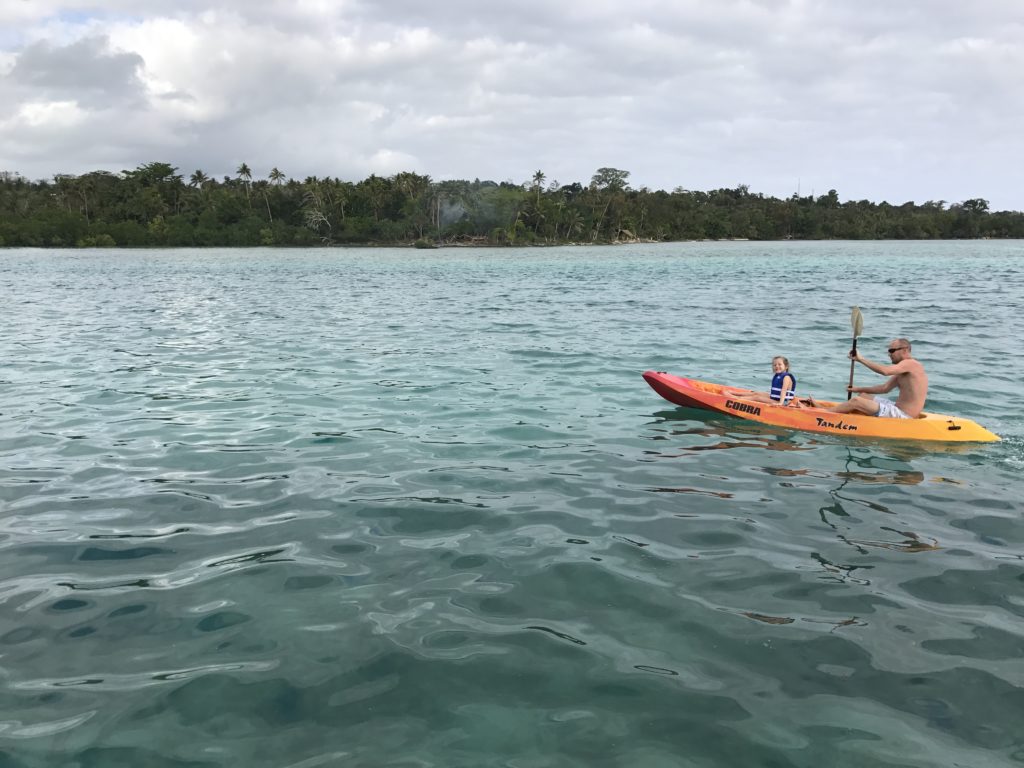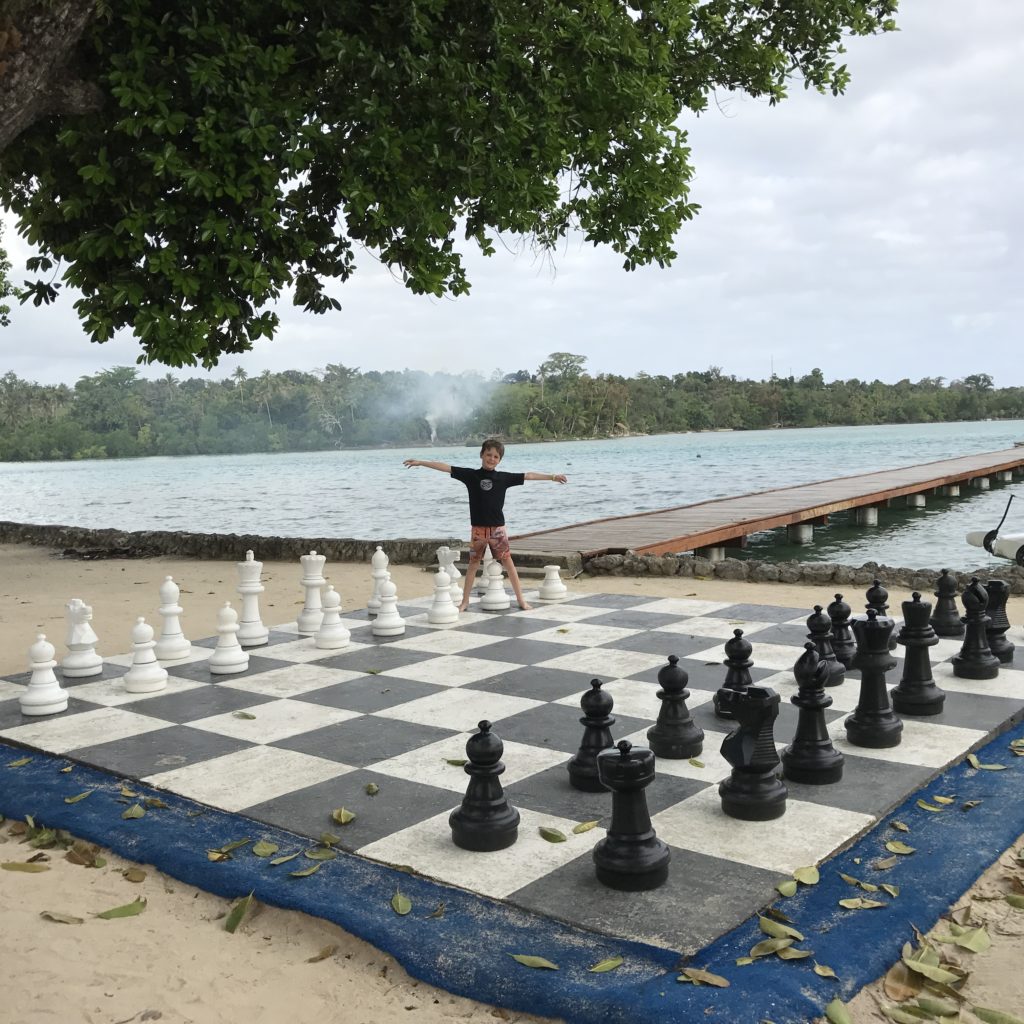 Kids Club at Warwick Le Lagon Vanuatu
If you're wanting to have a break from the kids or do the kids need a break from you, then you all are going to love the Kids Club at Warwick Le Lagon. The resort offers a complimentary supervised Kids Club for children aged 3-12yrs which you can access from  8.00am – 4.30pm and again at 5.30pm-9.00pm.
The Kids Club offers a variety of activities such as but not limited to: trips to a local village, an outdoor play centre, swimming, trampoline, arts and crafts, cooking classes, movies, play station, plus much more.
I would like to note that children under 3 years are welcome to attend the kids club however they must be supervised by a parent or nanny. In addition, at night time the children who are under 5 years are required to have their own nanny. You can arrange for a nanny through the resort or you can find one on Trip Advisor; cost is around $3.00 Australian per hour.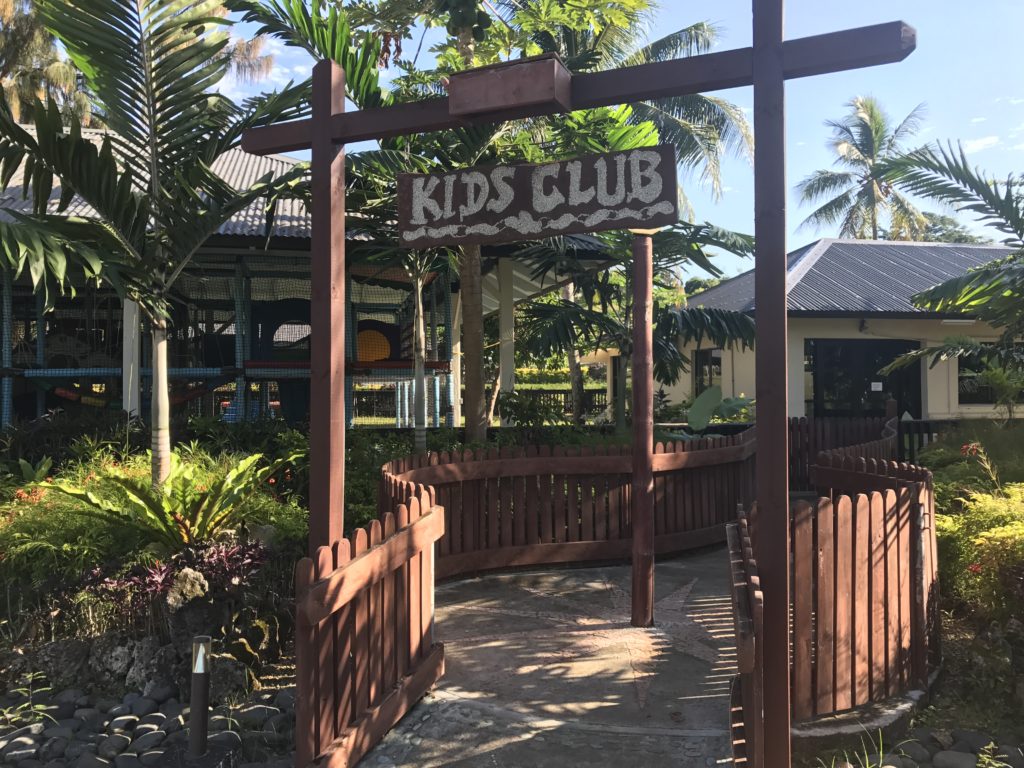 Things to Do Around Port Vila with Families
One of favorite things to do is get out and explore the country we're in. We love going to markets, tasting new foods, seeing new places and learning about the local people. Vanuatu delivers on all of these things and more. The only problem is, will you be able to get through all these amazing activities on your Vanuatu family holiday?
Depending on the age of your kids will depend on what activities you can do. However, here are my top 5 things to do around Port Vila with Families:
Blue Lagoon Swimming Hole
Evergreen Cascades Waterfall
Lelepa Island Day Tour
A trip to the local school arranged by Warwick Le Lagoon
Port Vila Markets
Of course there are many other things to do for families during your stay in Vanuatu however, these are our top 5 from this holiday.
I'm no sure about you, but when we plan a holiday we always look for a resort that will meet the needs of our entire family and I can confirm that the Warwick Le Lagon did exactly that for our holiday to Vanuatu. We left Vanuatu feeling refreshed, memories created and we're already looking forward to our next trip to Vanuatu.
Check out a more in-depth video of everything we got up to during our Vanuatu Family Holiday.
If you'd like to know more about how you can plan your next Vanuatu Family Holiday make sure to head to Warwick Le Lagon Vanuatu.
Where is your next holiday destination? Let me know below as I'm always look for new adventures for our family.
Love,
Angela
Angela is an author, entrepreneur, business consultant, blogger, mental health clinician and most importantly a mother. She explores various topics related to parenting/children on her blog and also in her three books: 30 Days, 30 Ways for Mothers to Take Care of Themselves, 30 Days, 30 Ways for Connecting with Your Child and Healthy Snack Ideas for Kids.