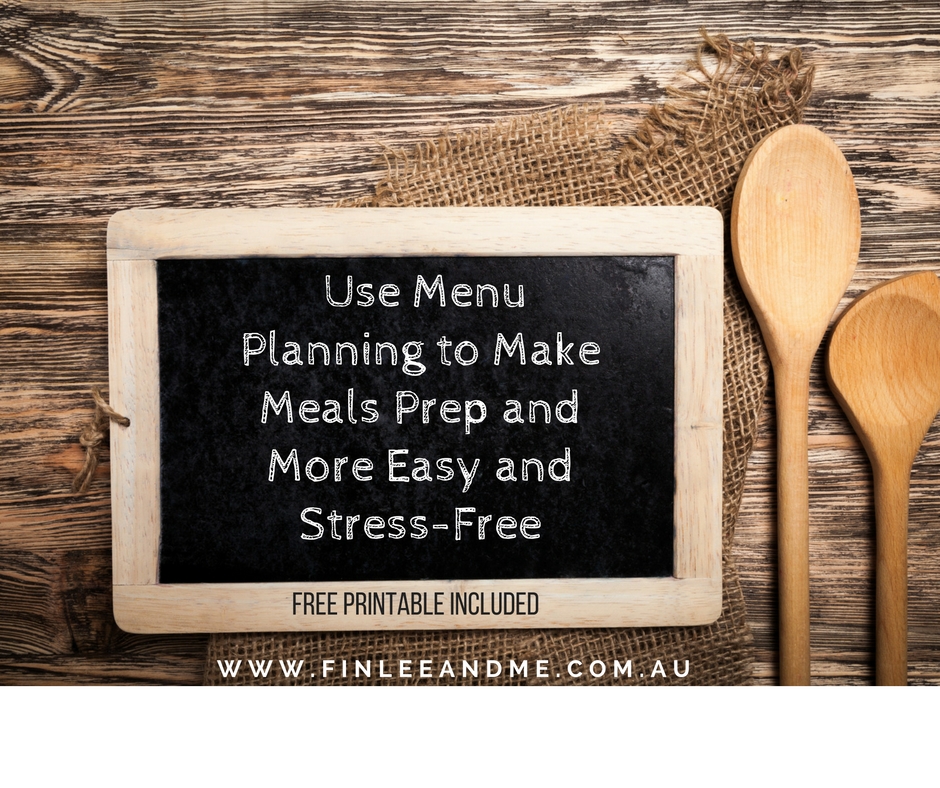 Do you want to know the secret to keeping your family fed without losing your head?
Sidenote: Yes, I know that isn't my best work at rhyming but you get the point, right?
So, here's my secret to making mealtimes super fast, fuss-free and full of good health…
A weekly family meal planner.
Pop your details below to snag a gorgeous printable menu planner AND grocery list printable too!
It's a wonderfully, ridiculously simple way to ensure that you eat healthy, cut down on ordering in and enjoy prepping meals without overthinking things.
Sounds good, right?
That's not all.
Here are 3 key benefits of menu planning your meals:
Saves time: Menu planning your meals ensures that you know exactly when and what to prep so when you reach home exhausted after a day's work and need dinner in a jiffy, you don't have to rush around like a headless chicken. Instead, you can simply grab the chicken from the freezer and have it roasting in the oven in no time at all.
Saves money: When you menu plan, you know exactly what groceries and produce to buy when you go shopping. So you aren't aimlessly filling up your cart with unhealthy snacks and foodstuff that you already have at home. I mean, really do you need 7 cans of mushroom soup? Menu planning ensures that you shop for only the things you need for that week's menu so you save money without even     trying too hard!
Saves your sanity: Finally and most importantly, menu planning saves your sanity. When you're driving home from work with 2 kids screaming their heads off, the last thing you want to do is think about what to cook for dinner. Am I right or am I right?
Not only that, if like me, you want to eat healthy, menu planning takes the pain out of the process. You can plan healthier meals, shop accordingly and never again give into the temptation of ordering loaded-with-unhealthy-fats Mexican food from the takeout joint around the corner.
So yes, menu planning saves your sanity and your well-being.
How to Menu Plan without Making a Mess of Yourself
Now if you're brand-new to menu planning, it can seem overwhelming and intimidating.
Let me assure you, it isn't.
In fact, it can be super simple and fun too.
Here are some of my best menu planning tips, but first, I have a gift for you.
Download your free weekly family menu planner AND printable grocery list right here.

Okay, now here are my best tips to help you menu plan easily:
1. Involve the family
Make menu planning a family activity. Gather everyone around the kitchen table and let them know that starting this week, you'll be planning your family's meals – breakfast, lunches and dinners.
Get everyone to share what they'd like to have. You may have to do a bit of juggling and some explaining too, especially if you have a toddler who wants to have Cheerios everyday of the week.
But getting the family involved is an easy way to make this lifestyle change fun for everyone.
2. Make weekday meals simple and fuss-free
Weekdays can be busy for everyone with school, office, after-school activities and such. Keep meals simple for these days. Quick, one-pot dishes, fuss-free breakfasts, on-the-go lunches are all perfect for weekdays.
3. Save the fancy stuff for the weekends
Weekends can be the time when you pull the stops and whip up something fancy. A special request from the kids, a delicious dessert, a 3-course dinner, maybe!
4. Write down groceries needed for the different meals
Once you're done planning your menu, write down the groceries you'll need for the meals and shop for them before the week starts. Use your handy free grocery list printable to do that! Stock up the pantry and the refrigerator so you don't have to go grocery shopping mid-week.
5. Put up the menu plan where everyone can see it
And lastly, make sure you put up the menu plan where it's easily visible to everyone. So, if you're getting late at work, your partner or sitter will know what to do to get dinner started! Smart, huh?
There you have it… the benefits and the how-to of menu planning laid out for you.
All you need to do now is download and print out the Finlee and Me Weekly Family Meal Planner and Grocery List and get started!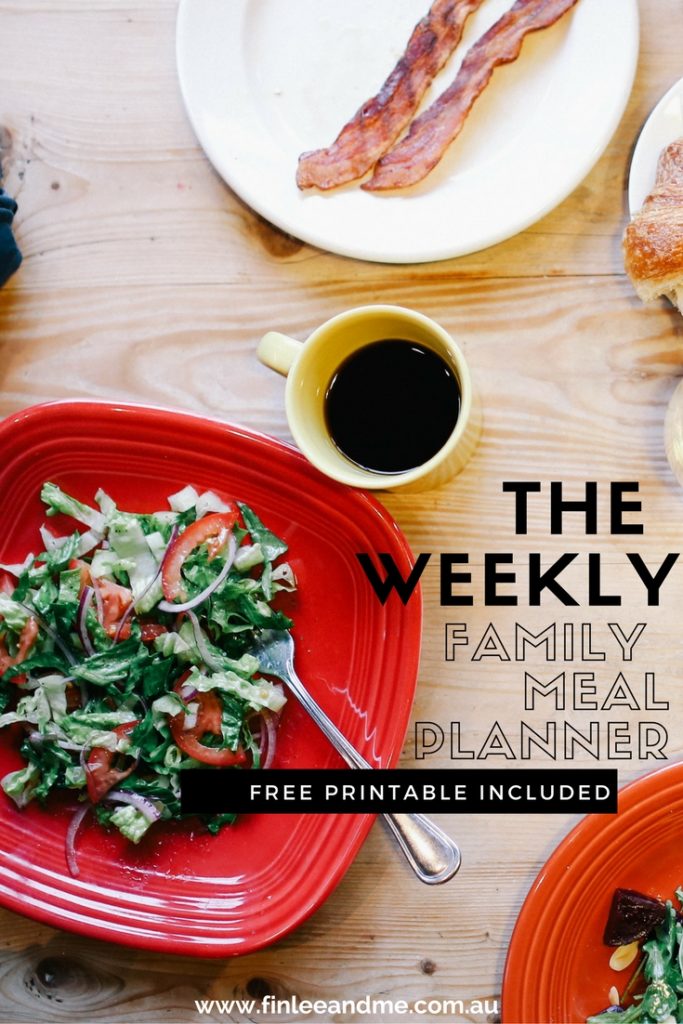 Save