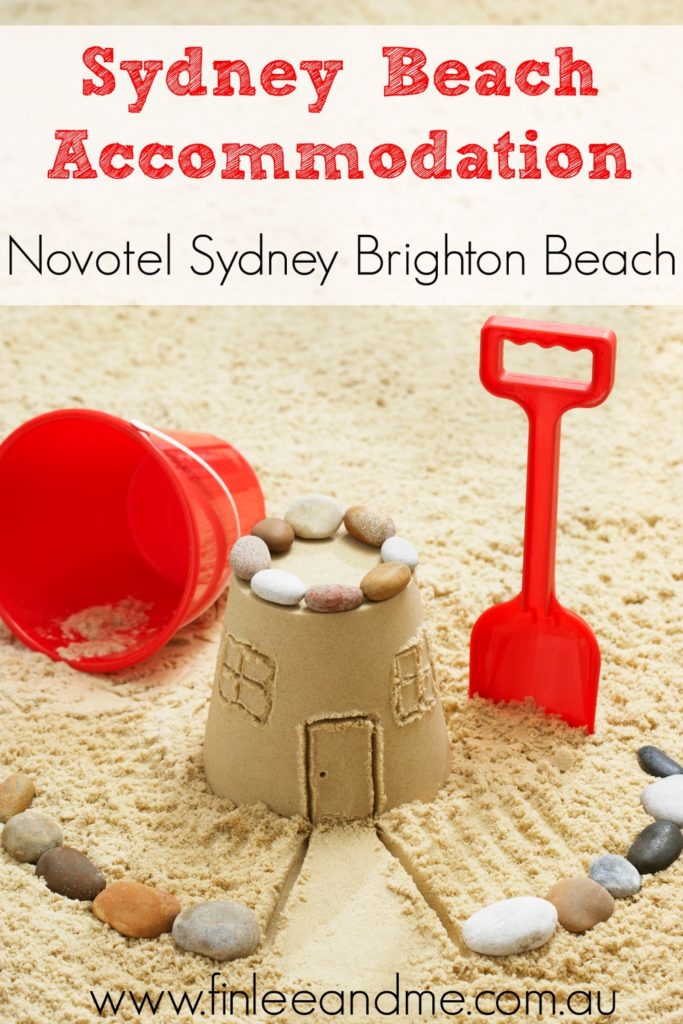 A collaboration between Finlee and Me and Novotel Sydney Brighton Beach
It's not often I get to travel without my family. Come to think about it, it's not often in the last 7 years of being a mother that I've gotten to sleep in my own bed, without kids kicking me and then getting to sleep in past 5am. Needless to say, I was super excited to be traveling to Sydney on my own. Even better, I was looking forward to getting away from the heart of the Sydney CBD and heading to the beachside suburb of Brighton-Le-Sands where I would get to review one of the best Sydney beach accommodation options in the area; Novotel Sydney Brighton Beach.
Sydney Beach Accommodation at Novotel Sydney Brighton Beach
I arrived Sydney and hopped into my Uber to make the 4km trip to the hotel. While I was in the Uber, I quickly text my hubby to check on the kids (even when I'm away from them, they're constantly on my mind) and put the phone away. I took a second to just be in the moment. No distractions. Just me, the Uber driver and the fresh, salty smell of the ocean; I knew I was getting closer to Novotel Sydney Brighton Beach.
I arrived the hotel, checked in and headed to my room. I'm not going to lie about it, but I quickly ordered room service, got my p.j.'s on, turned on the TV and proceeded to eat my room service uninterrupted; it was AWESOME. I should elaborate, the food, the fact I was eating uninterrupted and my comfy bed was AWESOME! I then snuggled into my soft, cozy king size bed and slept. And slept. And slept.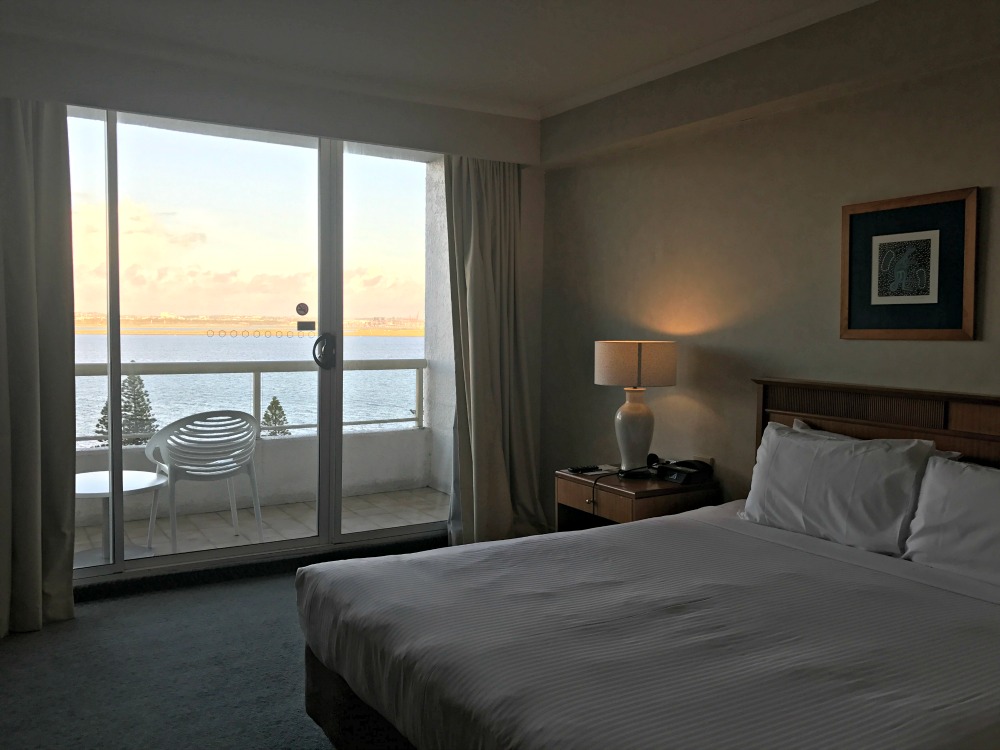 What I like about the Sydney beach accommodation from Novotel Brighton Beach is that the hotel features 296 hotel rooms, most with stunning views of the Sydney CBD and beautiful Botany Bay.
Accommodation options vary depending on your needs, but they can offer:
King, Queen and Twin bedrooms or their most popular option is the Bayview Suite which has a separate lounge, office area and is perfect for the family needing additional living space or the business traveller needing space to work.
In addition, all rooms have access to wireless broadband Internet, flat screen TV's, balconies and work desks.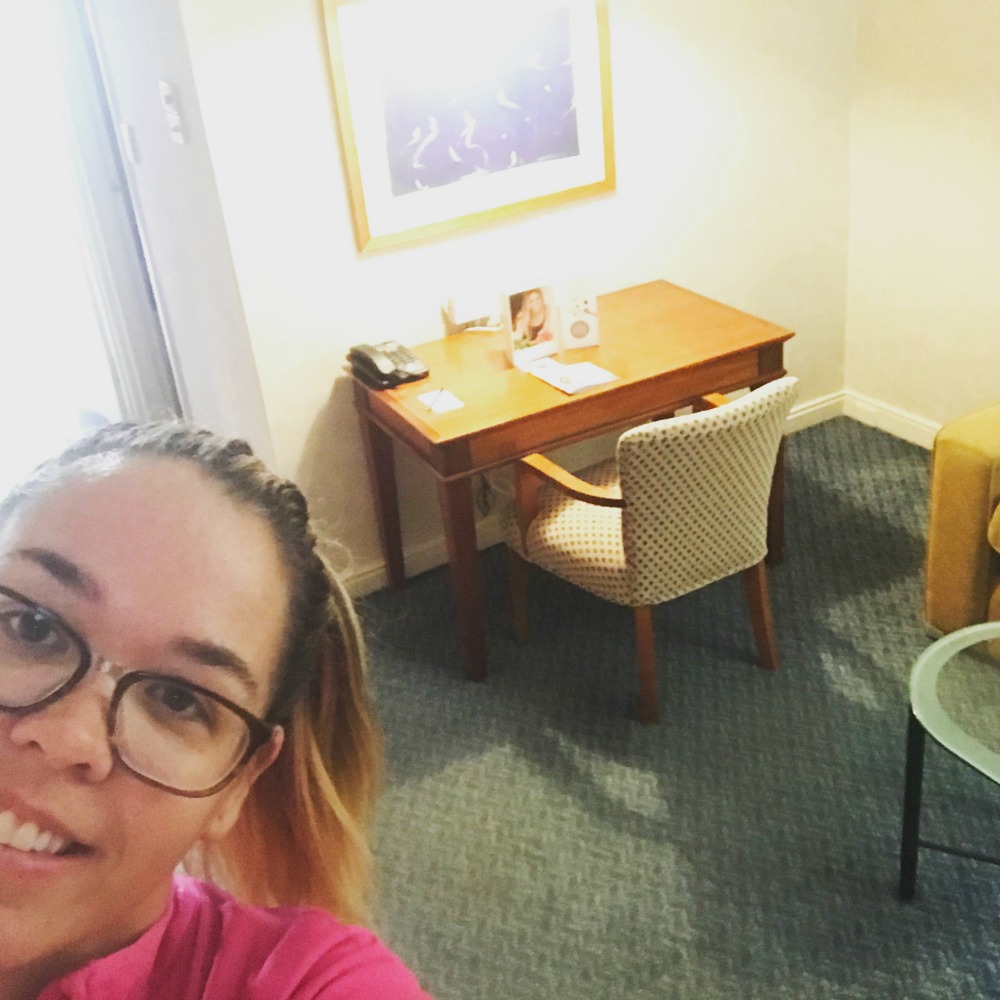 Family Accommodation Options at Novotel Sydney Brighton Beach
Even though I wasn't traveling this time with Finlee and Chloe, I spoke with the staff at Novotel Sydney Brighton Beach to confirm that they too offer the new Family&Novotel initiative that I found out about when I was staying at the Novotel at Surfers Paradise last school holidays. The staff confirmed that all Novotel's honor the Family&Novotel offer.
The Family&Novotel offer was originally launched in 2016 because Novotel wanted to assure Australian families that traveling in Australia is just as fun, convenient and economical than traveling overseas. Novotel has taken the lead in family friendly hotels with a clear focus by creating your home away from home. They have strategically created a way so that while on holidays families are truly taken care of, some of the benefits are things such as but not limited to:
Two children up to age 16 stay free when sharing their parents' room
Free breakfast for children under 16
Welcome gift for children
Complimentary cartoon network
Extended check-out till 2pm on Sundays
Special equipment for babies available to parents (bottle warmers, change tables etc) making it easier for them to travel with less luggage
A balanced and nutritious menu designed specifically for children
As a parent who is on a budget; this is a massive win.
Here were our welcome gifts we received for Finlee and Chloe when we arrived the Novotel Surfers Paradise, Gold Coast.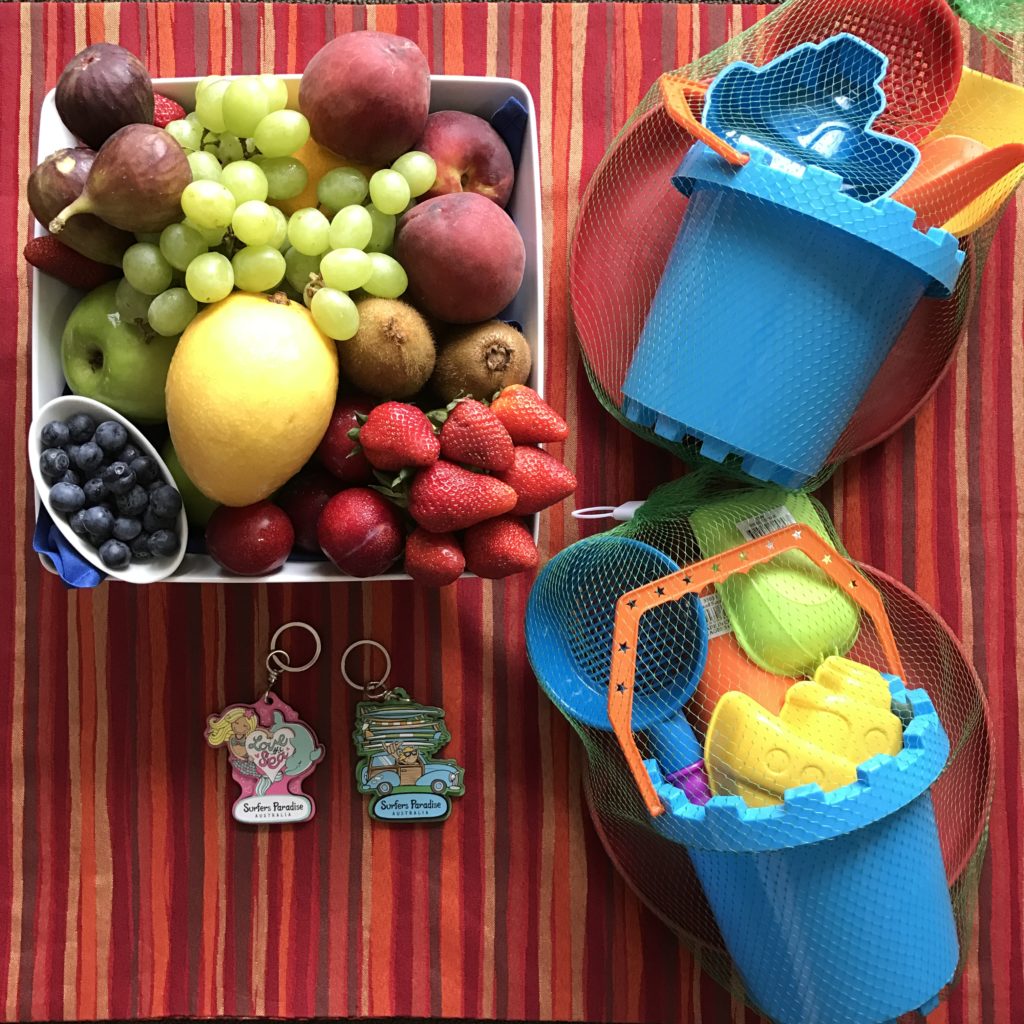 Dining at Novotel Sydney Brighton Beach and Surrounding Areas
One will not go hungry when staying at the Novotel Brighton Beach. The Baygarden Restaurant has the ultimate all you can eat breakfast buffet and if you love coffee they have you covered. With beautiful views of the ocean it was hard to focus on eating when all I wanted to do was get outside.
They also have a great a la carte menu for lunch and dinner that provides a variety of different options and if you happen to be there on the weekend make sure to dig in to their sumptuous seafood buffet.
For those travelling with kids, they even have a special children's menu, which will keep everyone happy.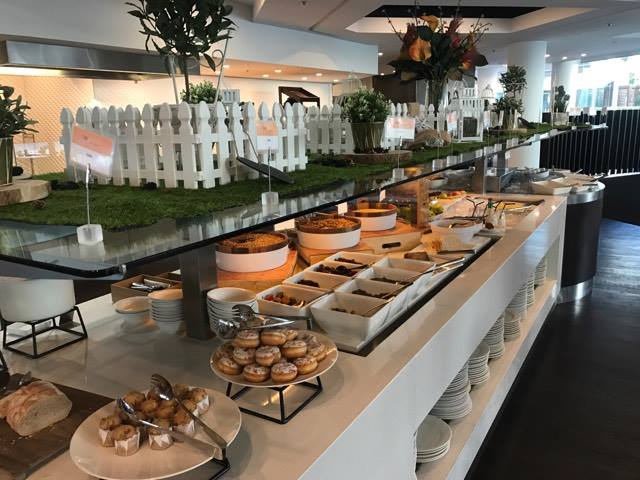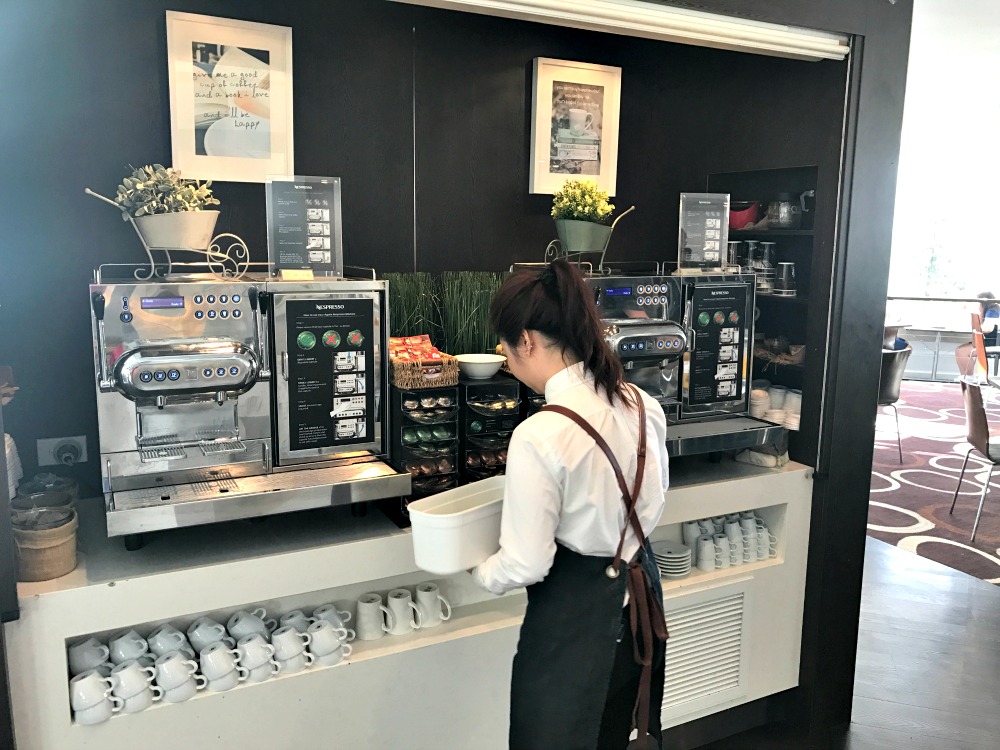 When travelling, one of the things I love to do is immerse myself within the local community. Every community in the world has different sights, sounds and food. Oh did I mention I love food?
After walking just 3 short blocks around the community, and smelling the most heavenly smells, I knew why Brighton-Le-Sands is the hub of multicultural cuisine. The different food combinations available within a few minutes from Novotel Sydney Brighton Beach include:
Greek
Italian
Thai
French
Seafood
This is a photo of my friend and I getting stuck into a Greek buffet of deliciousness!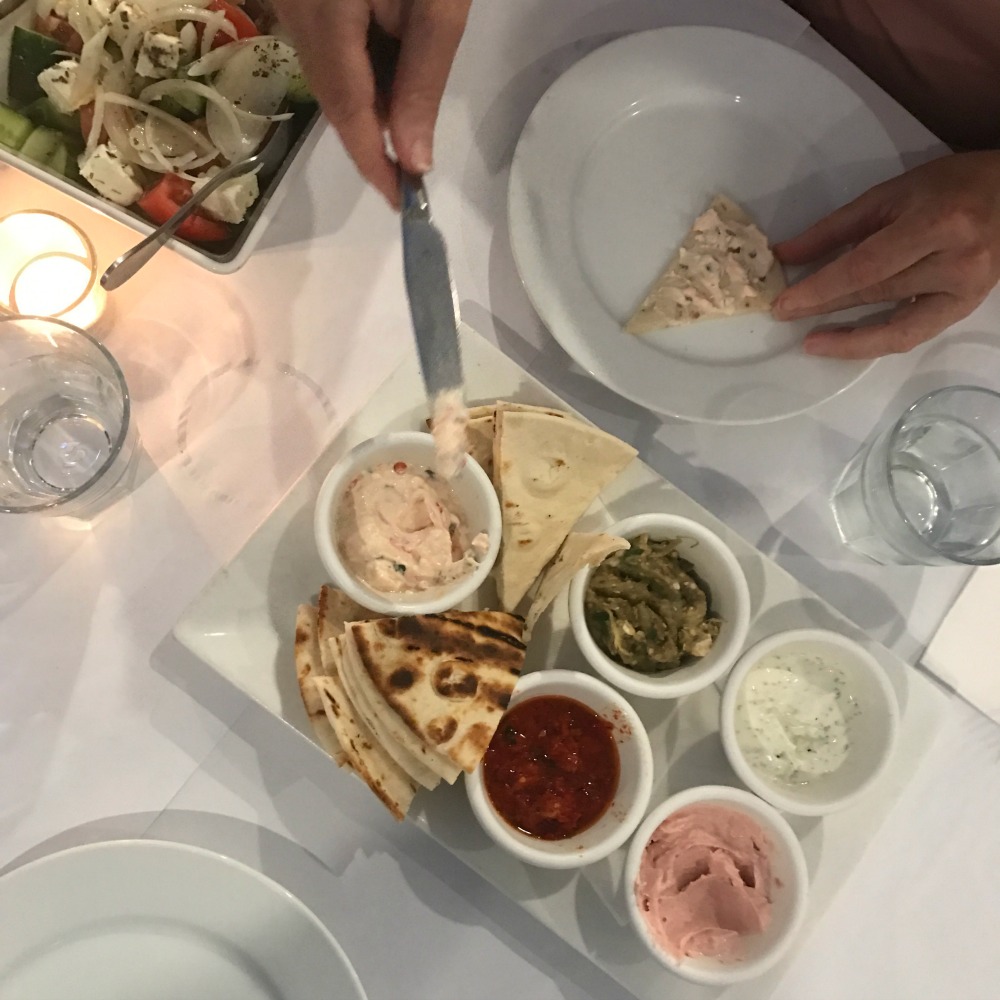 Things to Do for Kids in Brighton-Le-Sands and Surrounding Areas
As I mentioned above, I wasn't travelling with Finlee and Chloe, but as a parenting blogger I wanted to showcase whats on offer in the area, so if you are considering a trip to Sydney you can see why staying away from the busy Sydney CBD is appealing.
My kids love being outdoors and connecting with nature and as a result Brighton-Le-Sands would be the perfect spot for them to do just that. Brighton-Le-Sands is located right on the crystal clear waters of Botany Bay and will provide your family with endless hours of outdoor fun. From bike tracks, sand castle building, swimming in the ocean, playing at the playground and watching the planes take off from the airport, I can promise that you should not hear the words "I'm bored" at anytime.
In addition to Brighton-Le-Sands attractions, the Sydney CBD is only a short drive away or accessible via public transport options. Sydney also has some brilliant attractions for families such as:
Taronga Zoo
Sydney Opera House
Harbour Bridge
Sydney Aquarium
Moore Park
Wild Life Zoo
Sydney Tower
Chinese Garden of Friendship
Between spending your days at the beach, or heading into Sydney for a day trip you're bound to have an amazing family holiday.
Conclusion on Sydney Beach Accommodation by Novotel Sydney Brighton Beach
This time travelling to Sydney I was excited to get away from the city and experience something different. I was delighted that I could take my shoes off and dip my toes into the sea, stroll the streets without bumping into a ton of people and enjoy my surroundings without the constant busyness that Sydney has.
The next time I travel to Sydney with my kids, we'll be staying in the suburb of Brighton-Le-Sands because it's a community made for children, but we still have the option to go into Sydney for day trips and explore. In addition, we'll have the best Sydney beach accommodation available from Novotel Sydney Brighton Beach to lay our heads, knowing that it will provide my family with everything we need while travelling away from our home.
Love to all,
Angela xx from Finlee and Me
Angela is an author, entrepreneur, blogger, mental health clinician and most importantly a mother. She explores various topics related to parenting/children on her blog and also in her three books: 30 Days, 30 Ways for Mothers to Take Care of Themselves, 30 Days, 30 Ways for Connecting with Your Child and Healthy Snack Ideas for Kids.
Connect with her on Facebook, Instagram and her website Finlee and Me.
Save
Save
Save
Save
Save
Save
Save
Save
Save
Save
Save