I am a mother, but the one thing I am not is an artist. So a few days ago when I was scrolling through Pinterest, I saw an easy Christmas Craft Idea for Kids – Rudolph Handprints and it was at that moment I was determined to get my Christmas spirit creativity on and become a Pinterest Goddess (insert laughing out loud).
Creating Childhood Memories with Christmas Crafts
I love Christmas and I love creating childhood memories, so I was looking forward to working on this craft project with Finlee, Chloe and our nephew Hunter. Before we started, I headed to the Reject Shop and purchased all the materials we needed (some I had at home, but not everything).
Materials Needed
Canvas
Red, green, black and brown paint
Red pom poms
Paint brushes
Black marker
Excited children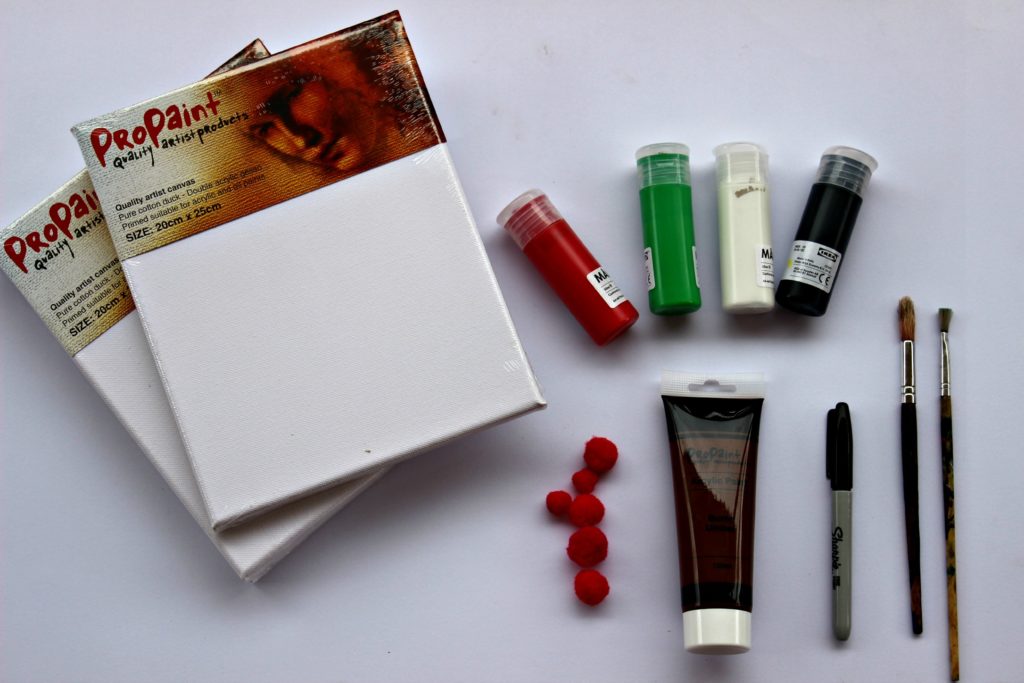 Easy Christmas Craft Idea for Kids – Rudolph Handprints
Step 1 – paint your child's hand in brown paint (this works better if both parents can help out).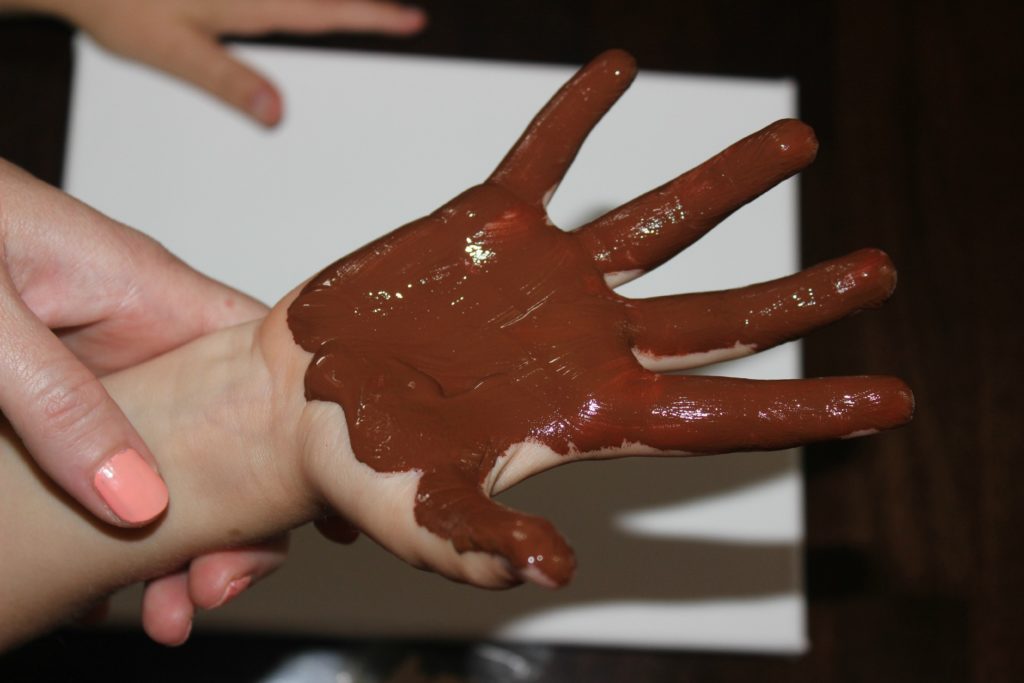 Step 2 – place painted hand onto the white canvas (remember to push the hand and fingers down to ensure the paint gets onto the canvas).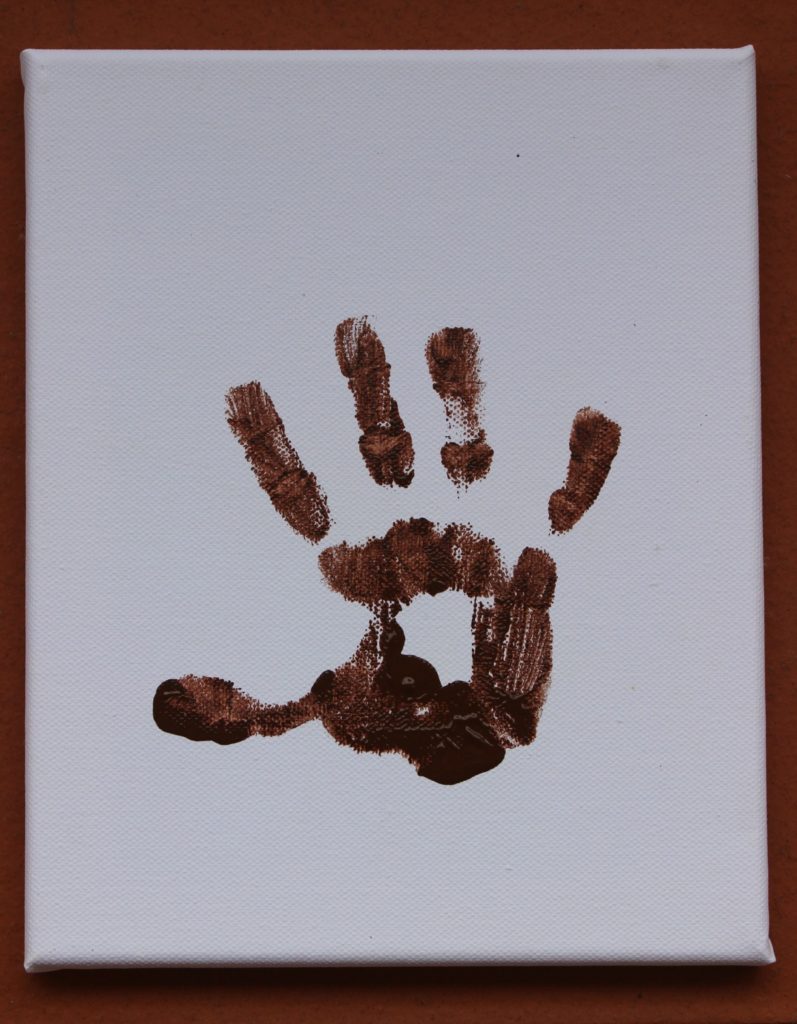 Step 3 – let the hand print dry before moving onto step 4 in order to avoid smearing of the handprint.
Step 4 – paint white dots for the eyes and the put a little blob of black to make the eyes pop.
Step 5 – paint red and green dots all around the painting.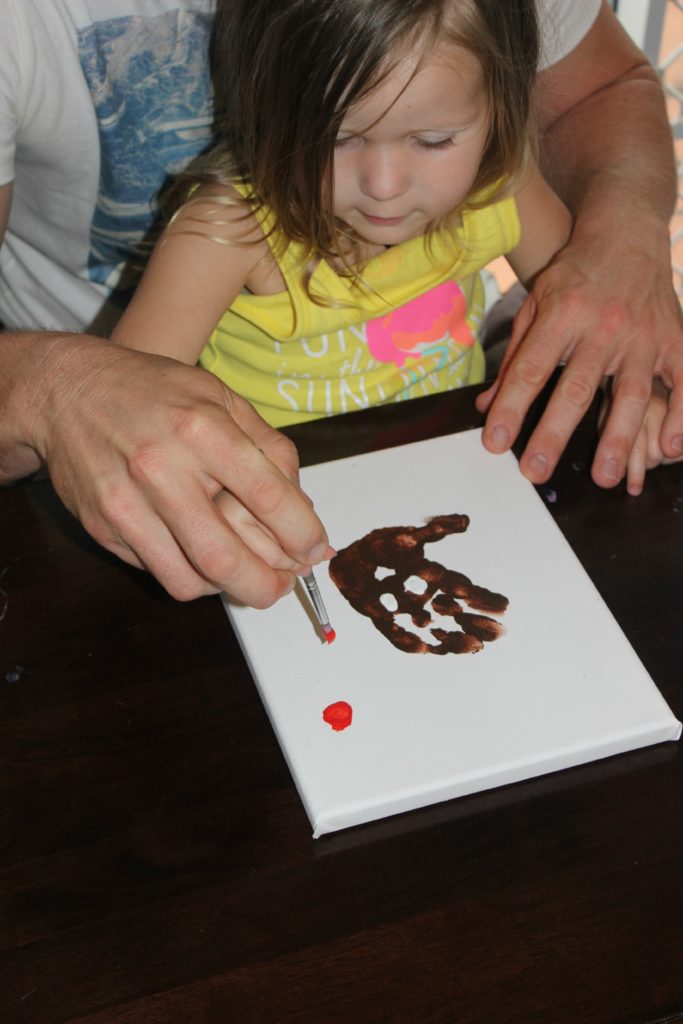 Step 6 – glue on the red pom pom.
Step 7 – have your child write their name and the date they made their canvas.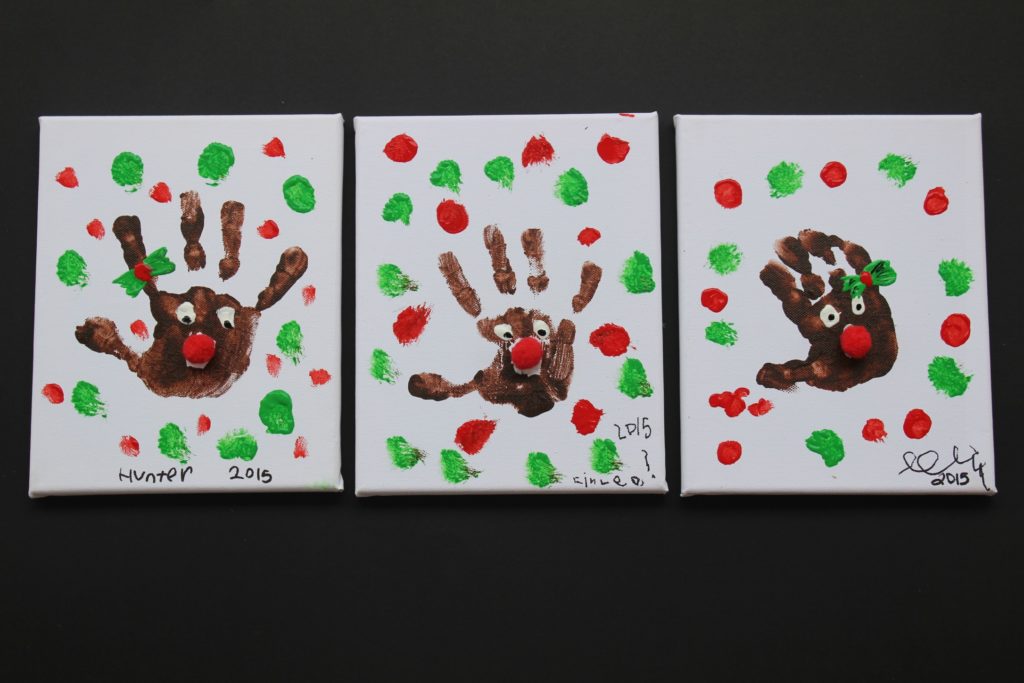 Step 8 – take some photos so you can reflect on the childhood memories later on in life.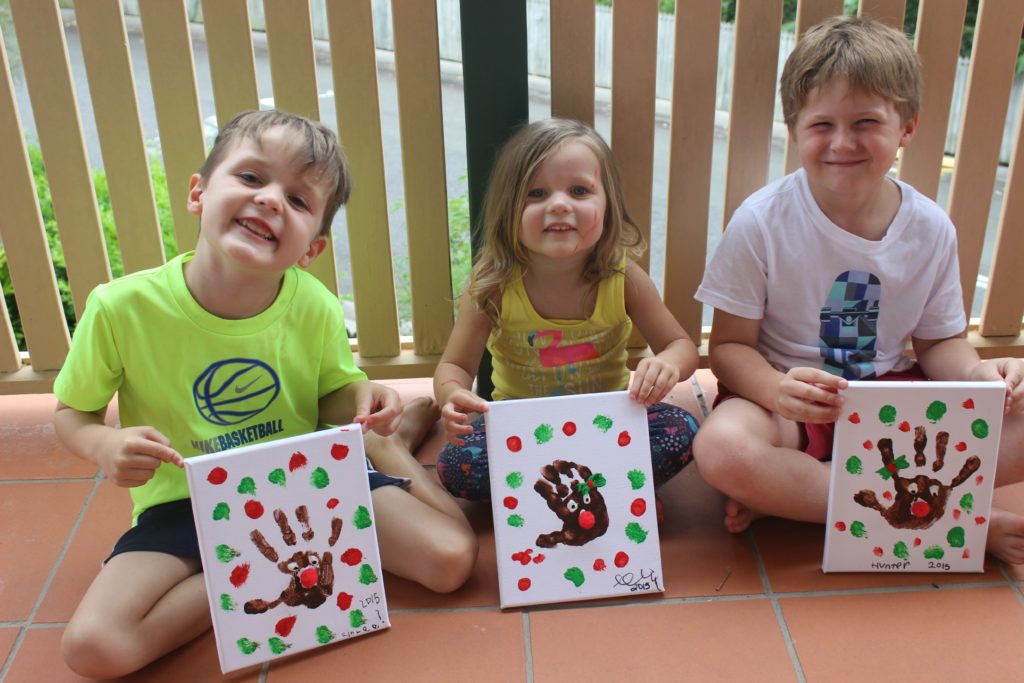 As you can see I'm pretty freaking excited with how this Easy Christmas Craft Idea for Kids – Rudolph Handprints turned out. And from the looks on Finlee, Chloe and Hunter's faces – the too are pumped up with the final outcome.
If you loved this craft make sure to have a look at our Candy Cane Reindeer Craft for Kids  or our FREE Rudolph Noses and Reindeer Food Bags printables (they make an awesome Christmas gift for daycare, kindy or prep) and if you still need to complete your Christmas shopping head to Finlee & Me Australia's leading baby/toddler/older kids store.