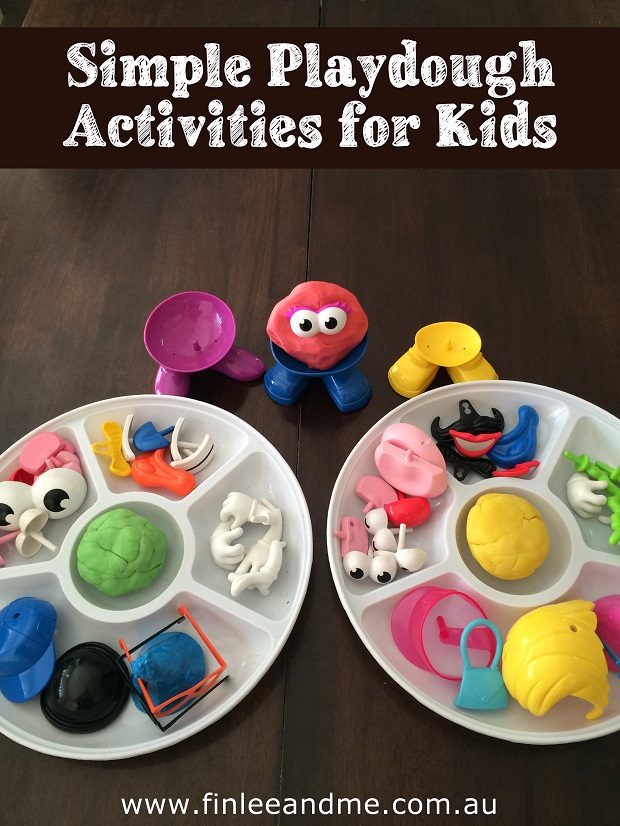 Playdough is a great activity for the kids and a great way to chill and relax with them too. You can keep it as simple as you wish and use cookie cutters to cut out different shapes, etc or take a step further and have the kids use their imagination and create their own monsters, animals, people, flowers or whatever they desire. You could even have competitions to see who make the most creative or realistic looking dinosaur or whatever it is your kids are taken with.
Materials Needed for Simple Playdough Activities
We had some playdough already left over from when I made a batch of our thermomix playdough recipe but we also have an easy no cook playdough recipe that is great too.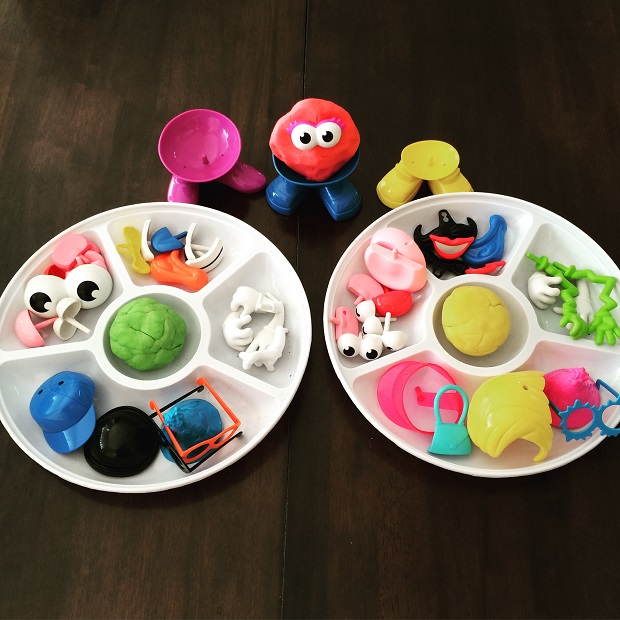 Playdough – your colours of choice
Mr Potato Head accessories or other accessory items you have
Rolling pin
Cookie cutters (optional)
Instructions for Simple Playdough Play
Step 1 –  Have your kids get playing with their playdough and work it into a pliable ball.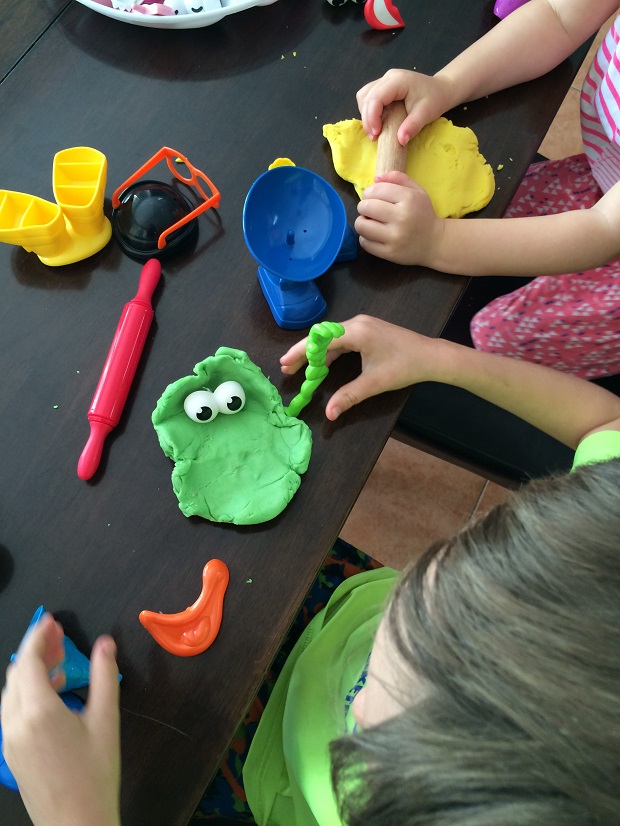 Step 2 – You can then let their imagination go where it takes them. Finlee (my 7 year old) has utilised all of our accessories nearly and made a Mr Playdough Man.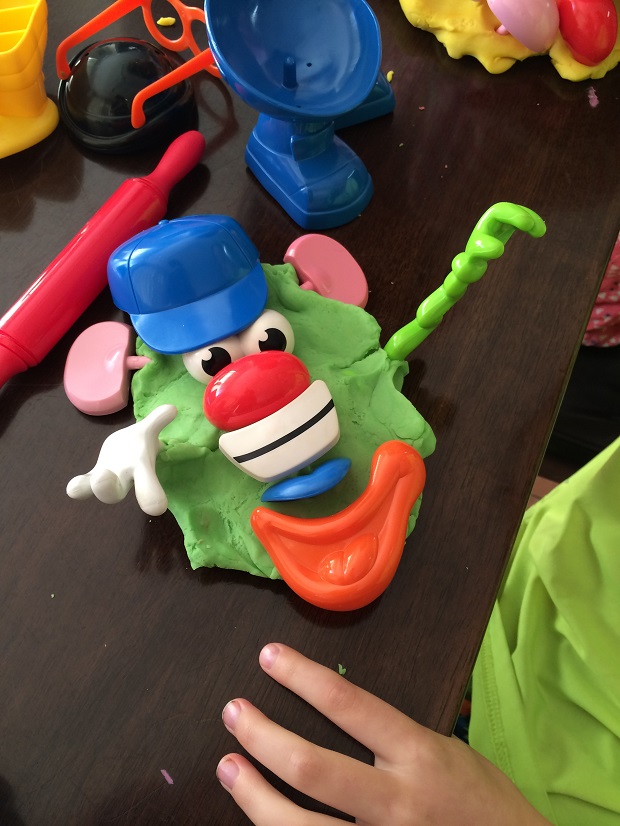 Step 3 – Whereas Chloe (my 4 year old) likes to roll her playdough out flat with the rolling pin and then accesorise.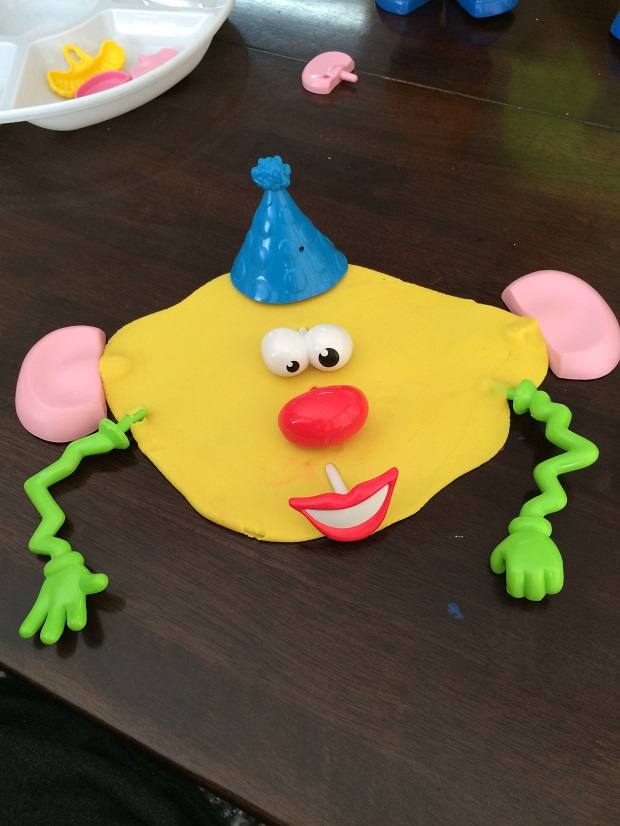 Step 4 – The good thing about playdough is that you can squish it flat and roll or mould it into something new as many times as you wish.
The Benefits of Simple Playdough Activities
A simple thing like playing with playdough is such a great way to chill with the kids and allow them to work on fine motor skills, talk about colours, shapes, textures and even smell as some playdough can a funky smell to it. You could take it a step further too and make your own playdough yourself which gets them involved in some simple cooking skills with mixing and measuring, etc.
Make sure you send us some pictures of what you created with your little people. We'd love to see!
Love to all,
Angela xx from Finlee and Me
Angela is an author, entrepreneur, business consultant, blogger, mental health clinician and most importantly a mother. She explores various topics related to parenting/children on her blog and also in her three books: 30 Days, 30 Ways for Mothers to Take Care of Themselves, 30 Days, 30 Ways for Connecting with Your Child and Healthy Snack Ideas for Kids.
Connect with her on Facebook, Instagram and her website Finlee and Me.