Wheely Bugs for Baby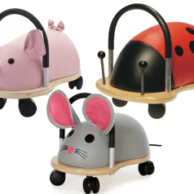 Wheely bugs and ride-on toys for baby are wonderful for improving gross motor skills while encouraging independence in our little ones.
Make tons of happy memories watching them ride around the house on their Wheely Bugs that are safe, sweetly designed and so comfortable too!
Let's go whee!!