Kids Costumes-Birds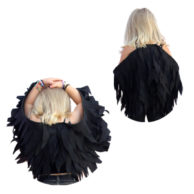 Does your little one want to fly high up in the sky like a bird?
These gorgeously crafted kids costumes for different birds will help him do just that!
Made from quality material and built for hours of fun pretend play, these costumes for kids are a must-have to encourage role playing, imaginative storytelling, verbal expression and overall enjoyment!
Go on, let your imagination take flight too, with these beautiful kids and toddler costumes.