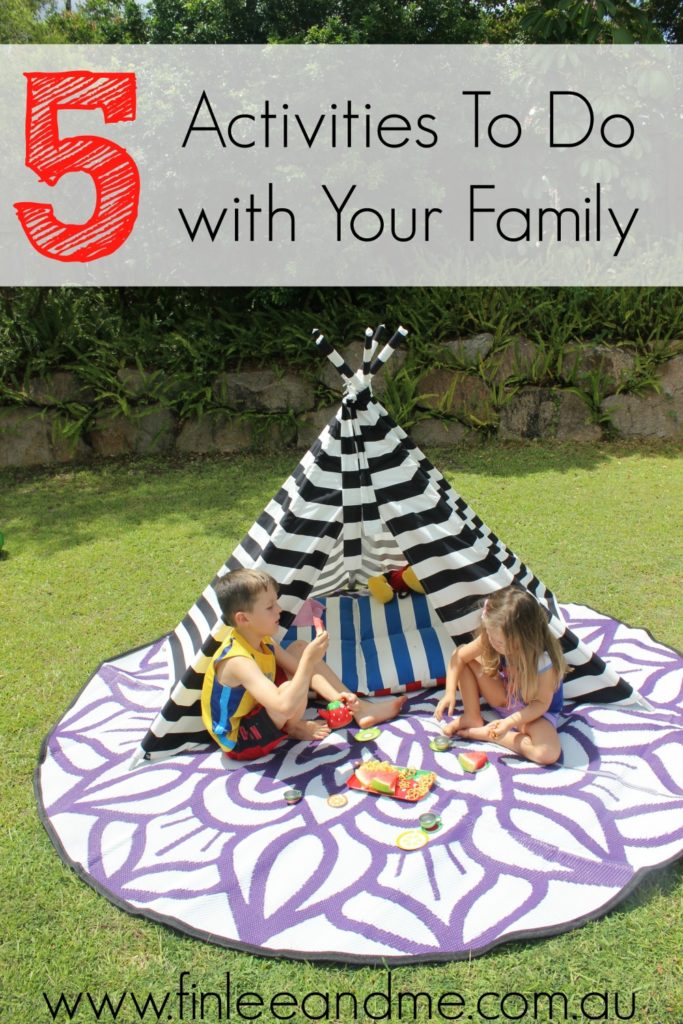 A collaboration between Finlee and Me & Recycled Mats
I don't know about you, but kids these days are constantly on the go. From the moment they wake up through to the time they go to bed. I feel as parents it's up to us to put the brakes on, take a step back and just let the kids relax and reconnect. This is why my blog post is not going to focus on activities that you can go and do but rather what you can do by staying in the comfort of your own home and taking things nice and easy.
Top 5 Activities To Do with Your Family
As parents we can over complicate things and this is why my activities to do with your family are going to be about keeping things simple, old school and focusing on creating childhood memories.
Activity #1 Getting Creative with Recycled Materials
I love collecting different boxes and materials from household items we us in the house. These different materials turn into a brilliant activity that will allow Finlee and Chloe an opportunity to spark their imaginations and nurture their creativity. Simple grab your recycled mat, the recycled boxes/materials, plus some glue, scissors and tape and let the fun begin.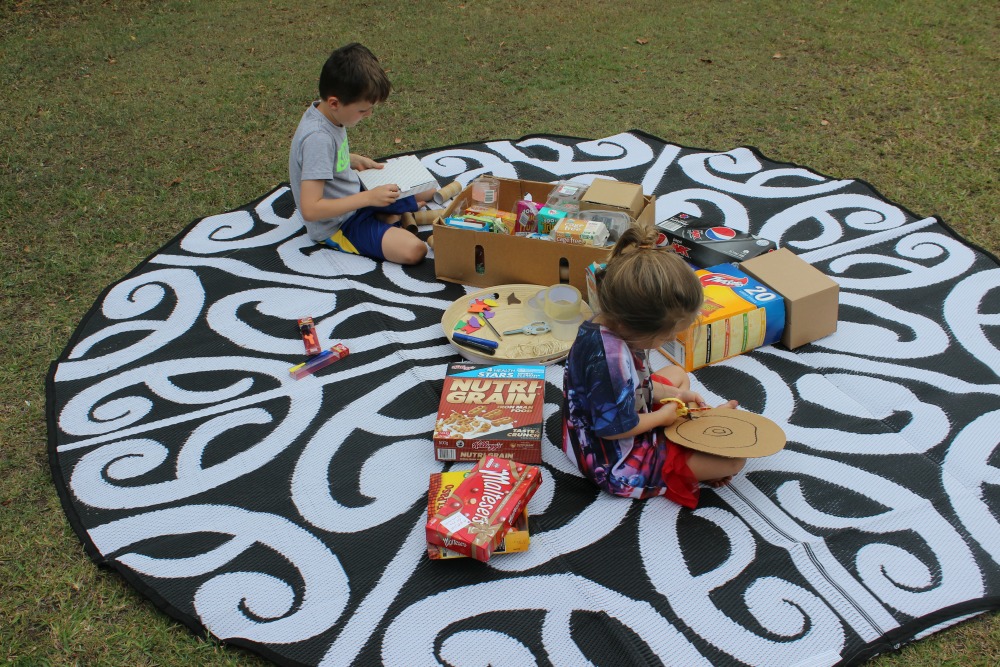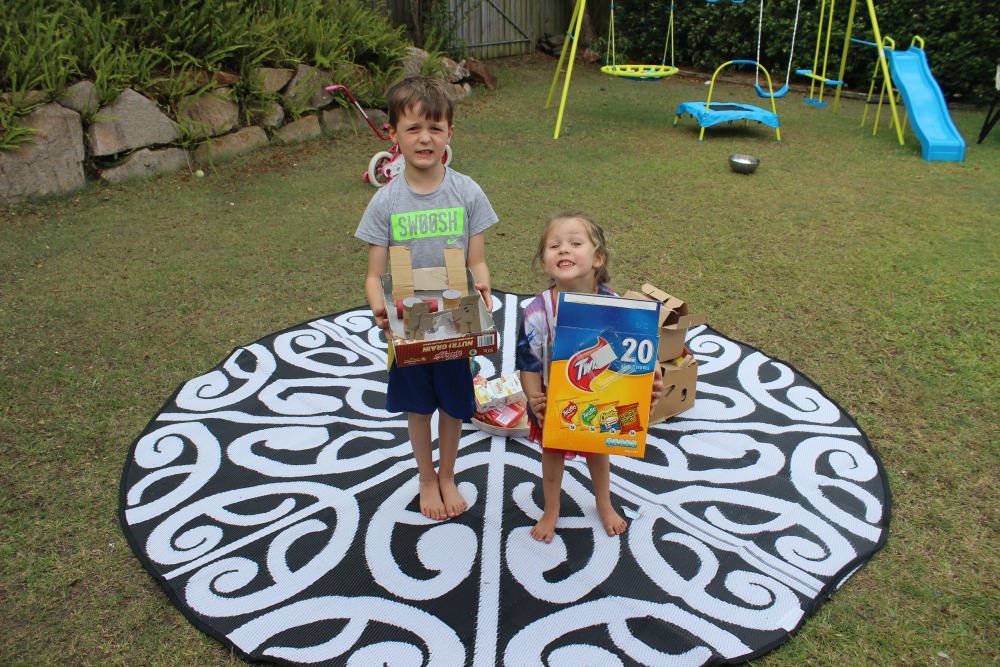 Activity #2 – Build a Fort
Have the kids gather up all the pillows, blankets and recycled mats from around the house in order to create the ultimate fort. Once the fort is built, snuggle together and read some books so that the moment lasts that little bit longer.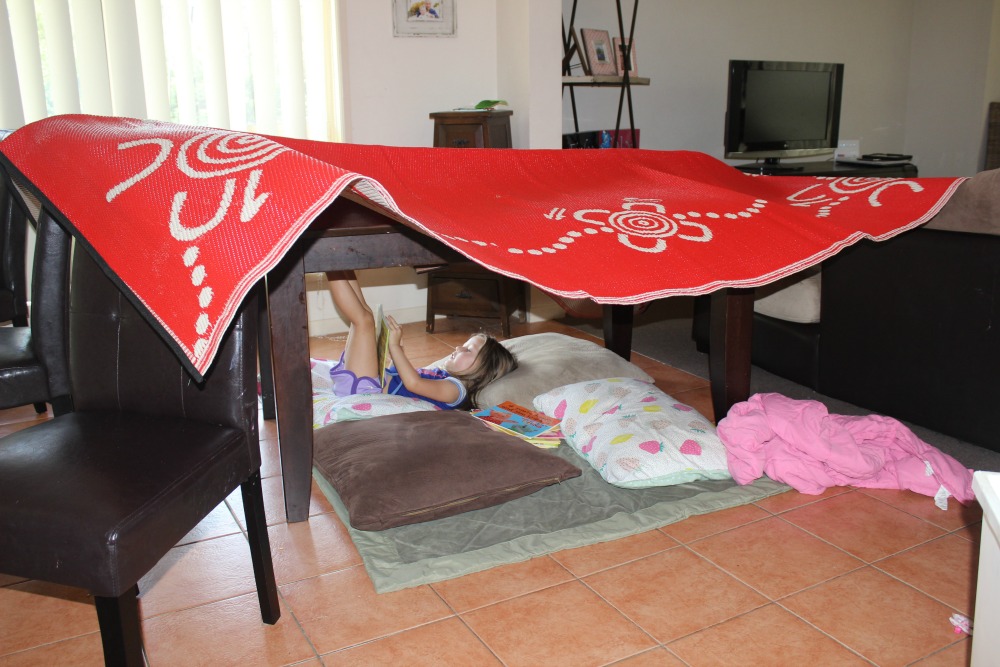 Activity #3 – Fun with Jelly Beans
Chloe is in love with jelly beans at the moment, but equally in love with learning. So while Finlee and my husband were outside on the trampoline I created this numeracy development activity with a cupcake tin, tweezers,  jelly beans and set everything up on our beautiful mat from Recycled Mats. We had so much fun eating jelly beans while at the same time working on developing her fine motor skills, numeracy skills and also jelly bean eating skills.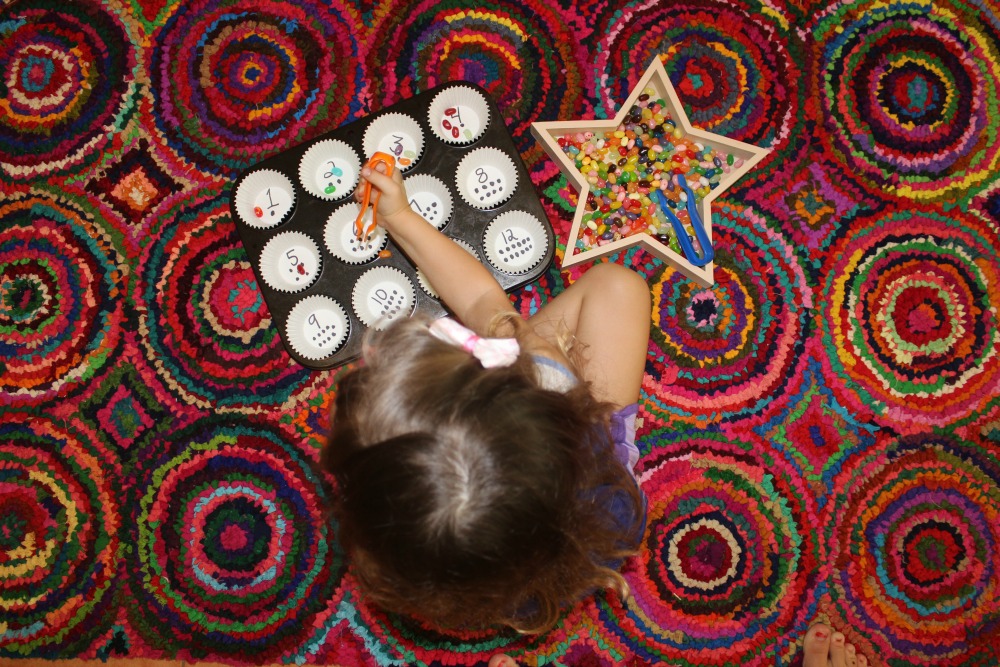 Activity #4 – Tea Party Time
I thought a tea party outside was just what Finlee and Chloe needed (ok I may have needed it just as much as they did). There is something magical when you go outside and connect with nature. The sun, the wind, the trees it truly does something to make people relax. Remember tea parties don't have to be fancy, simply lay down your recycled mat, set up your kids teepee, make a nice snack and pot of tea and then just be in the moment.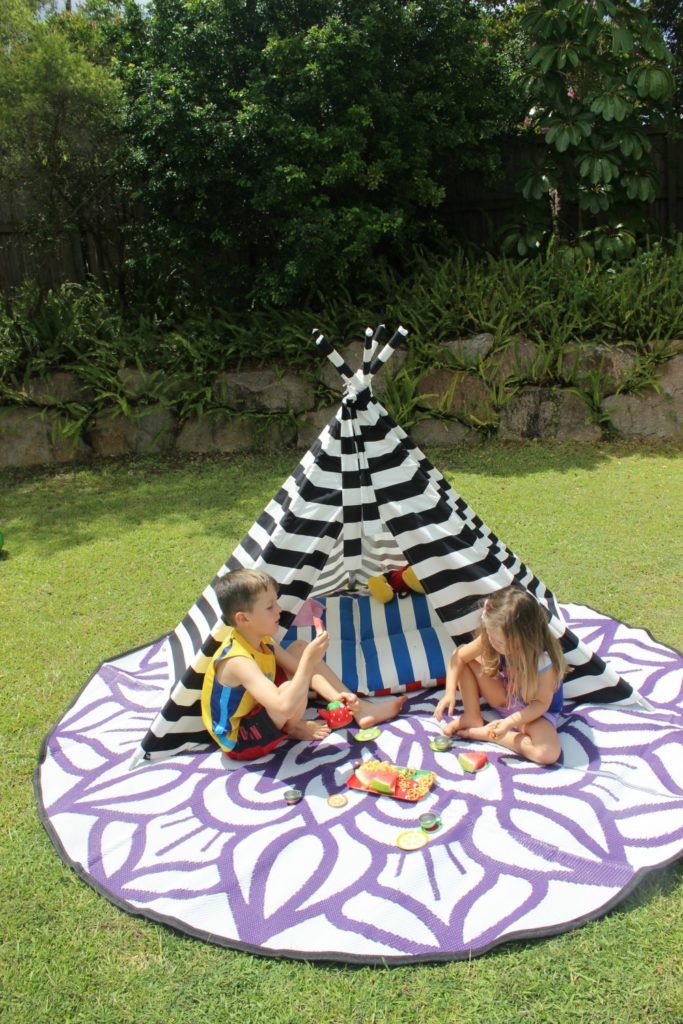 Activity #5 – Make Painted Rocks Tic-Tac-Toe
My kids love to get crafty and this painted rocks tic-tac-toe activity is a brilliant way to get the entire family involved. From collecting the rocks, to painting the rocks, drawing on the rocks everyone is sure to have a role in this fun activity. What we also love is that you can reuse your painted rocks tic-tac-toe game over and over again. Take them on a road trip, to the hotel or on a rainy day we love heading to this beautiful mat from Recycled Mats and having competitions against each other.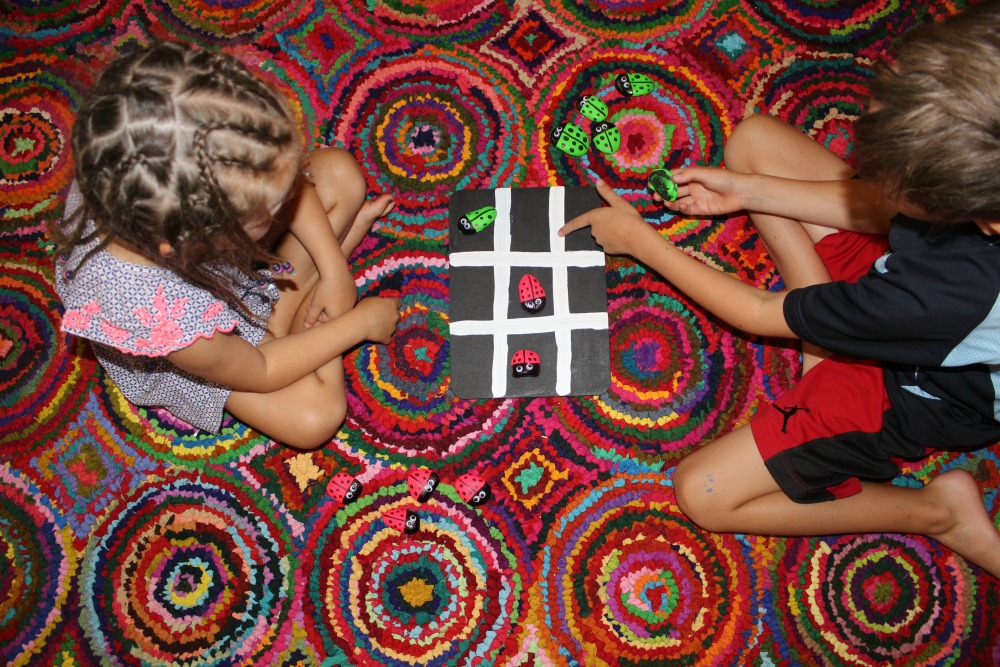 I hope these top 5 activities to do with your family will get you thinking about spending a nice weekend at home relaxing and reconnecting with one another.
If you're needing any additional suggestions head to my other blog article The Ultimate School Holidays Activities Guide 100 Activity Ideas for the Holiday Season.
Love to all,
Angela xx from Finlee and Me
Angela is an author, entrepreneur, blogger, mental health clinician and most importantly a mother. She explores various topics related to parenting/children on her blog and also in her three books: 30 Days, 30 Ways for Mothers to Take Care of Themselves,  30 Days, 30 Ways for Connecting with Your Child and Healthy Snack Ideas for Kids.
Connect with her on Facebook, Instagram and her website Finlee and Me.
Save